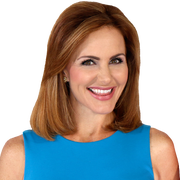 Sally MacDonald
Morning Anchor
Sally MacDonald is an Emmy award winning reporter who is thrilled to be working in her hometown! She anchors FOX 26 Morning News every weekday. The Lone Star EMMY Chapter has awarded Sally for her work during Hurricane Ike, and the Texas Associated Press has also honored Sally with awards for her work during Hurricane Rita and the Space Shuttle Columbia disaster. In 2012, Sally and Fox 26 produced a series of in depth reports on human trafficking that received widespread attention. Sally graduated from The Woodlands High School, where she was a member of the state champion Woodlands Swim Team. She went on to swim in college for Arizona State University. While at ASU, Sally was also an academic All-American water polo player and a recipient of the Wings of Gold Student Athlete award. She graduated from the Walter Cronkite School of Telecommunications at ASU, where she anchored the student newscast. During college, Sally worked at stations in Phoenix and Houston before landing her first on air job next door in Beaumont. At KFDM-TV, Sally worked as a reporter and fill-in anchor. Sally is an avid runner who has completed a marathon. She and her husband are parents to two young daughters.
The latest from Sally MacDonald
"I want a family that takes good care of me, helps me with my homework, go outside and play football with me."
In case you missed it on FOX 26 Morning News...