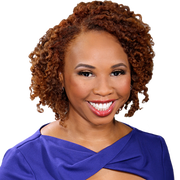 Chelsea Edwards started working at FOX 26 in October 2019. 
She was born in Houston and grew up in Missouri City. 
She first discovered her passion for broadcasting at Hightower High School's Media Academy where she learned to shoot, write, and edit stories. 
She then focused on working behind-the-scenes while studying at Texas Southern University and participating in partnerships with NASA and TxDOT which allowed her to work in productions across the country. 
After graduating with a Bachelor's Degree in Telecommunications, she worked as a video editor for the Houston's ABC affiliate for nearly six years. She also spent four years running a TX21st afterschool program in Klein ISD. 
Chelsea eventually decided to jump to in front of the camera and took a job as a multi-media journalist with KWTX-TV in Waco. 
She later accepted a morning reporter position at the station's Bell County Bureau and covered stories in Killeen, Temple, Copperas Cove and Fort Hood.
After spending a couple of years away, Chelsea is ecstatic to be back working in her hometown spending time with friends and family and working to improve where they live and work. Chelsea is married with stepchildren and has a chocolate lab mix to keep her from sleeping too late.
The latest from Chelsea Edwards