Wrong-way driver killed following multi-vehicle crash that hospitalized 3, including a child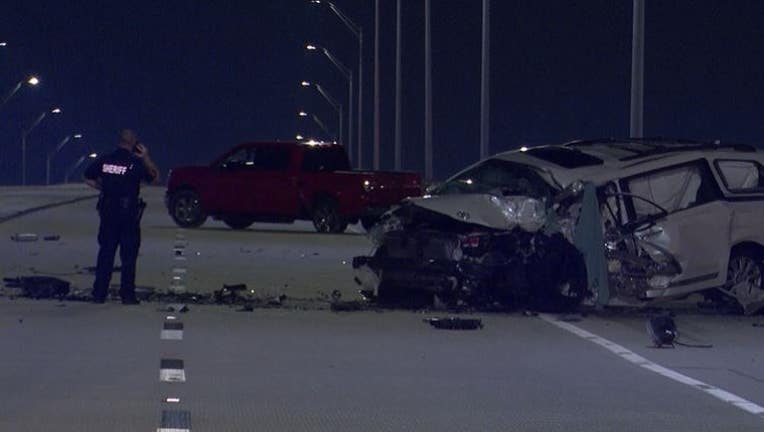 HOUSTON - Officials are piecing together a deadly crash overnight Sunday in west Harris County, where a wrong-way driver was killed and three people, including a child, were hospitalized.
Deputies with the Harris Co. Sheriff's Office say it happened a little after 10:45 p.m. and when they arrived, found 3 cars involved in the crash.
RELATED: 2-year-old, wrong-way driver killed in fiery crash on Houston freeway, 4 others seriously injured
Preliminary findings suggest a white Toyota Sienna was heading southbound on N Hwy 6 and 1960 flyover at Hempstead Rd while a red Chevrolet truck was heading northbound behind. All the while a red Ford F150 was also heading northbound as well.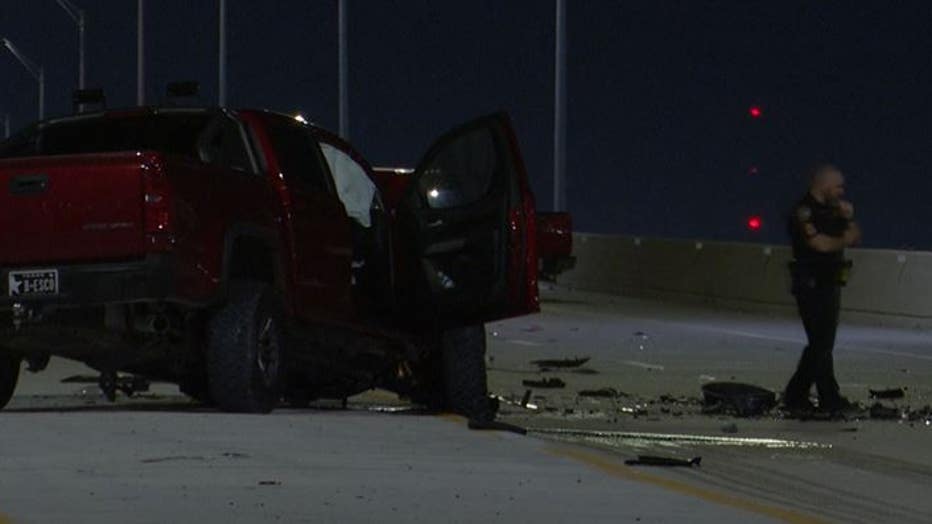 For unknown reasons, authorities said the Sienna crossed over in the opposite lanes, swerving into the concrete median before sideswiping the Ford F150. That driver tried maneuvering into the southbound lanes, but so was the Chevrolet to also avoid getting hit but wound up crashing into the Sienna.
Both drivers of the Chevrolet and the F150, according to investigators, were taken to the hospital with no serious bodily injuries. The passenger of the Chevrolet was also rushed to the hospital but with no serious injuries. 
MORE: Wrong-way driver causes multi-vehicle crash involving HPD officer in East Houston: police
A child inside the Sienna, 11, was rushed to the hospital as well with serious, but non-life-threatening injuries. The driver of that car, however, was pronounced dead at the scene.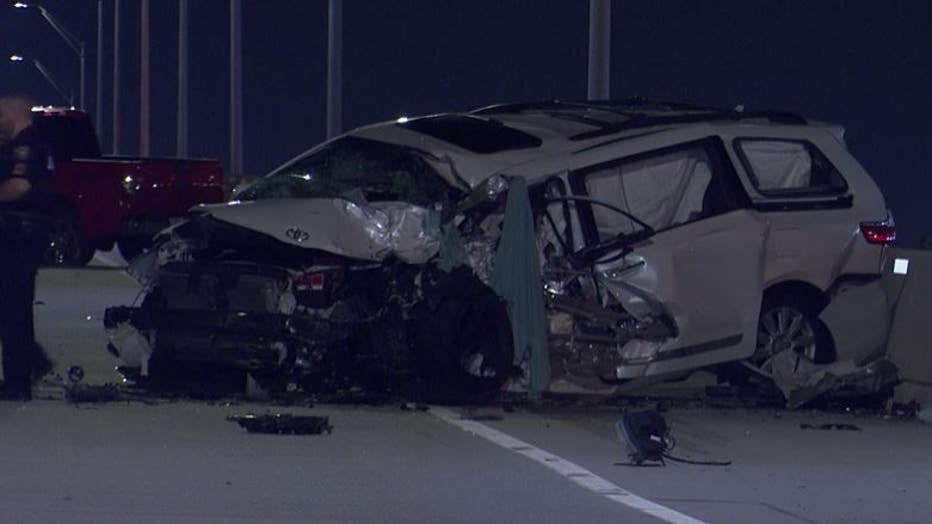 Officials say the drivers of the Chevrolet and the F150 weren't showing signs of intoxication, but an investigation is underway to determine if the Sienna driver did. 
None of the individuals involved have been identified, so the relationship between the Sienna driver who passed and the child passenger, has not been disclosed, as of this writing.