Alleged shrimp boat bandit arrested in Houston, ran boat aground, damaged 2 others
HOUSTON - After weeks, an arrest was finally made in the case of the Shrimp Boat Bandit.
Able Antonio Martinez, 22, was arrested and charged with two felony warrants for Unauthorized Use of a Vehicle and Criminal Mischief.
PREVIOUSLY: Shrimp boat stolen from Galveston port, later run aground
On April 16, Port of Galveston Police officers responded to reports of a shrimp boat, which belonged to Alex Gutierrez, that was stolen while it was moored at Pier 19.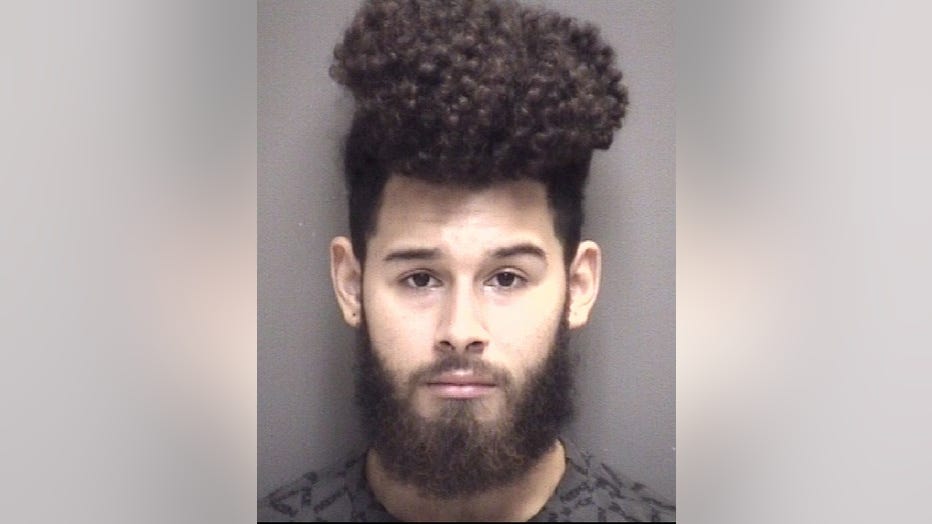 Able Antonio Martinez (Photo courtesy of Port of Galveston Police Department)
Investigators discovered a man, now alleged to be Martinez, boarded the M/V Santana in slip 24W, backed out of the slip, and damaged two other vessels that were moored in the area. 
DOWNLOAD THE FOX 26 APP BY CLICKING HERE
Officials said the Santana was then taken to the Pier 7 area, where it was run aground with significant damage. 
On Friday, the Port of Galveston Police Department with the help of Harris County Constable Precinct 5's SRU Team arrested Martinez in his home in Houston without incident.
Martinez is being held on a $30,000 bond in Galveston County Jail.