Remembering Coach Ken: Waller County community unites at pee wee game after tragic shooting
HEMPSTEAD, Texas - In a somber yet heartfelt tribute, the Waller County community came together to celebrate the life of Kendrick Wilder, Sr., a beloved football coach who tragically lost his life in a recent shooting.
Local pee wee football teams competed for the league championship at Hempstead High School's Bobcat Stadium.
Head Coach Matt Cupp of the Waller Bulldogs shared memories of Coach Wilder with FOX 26, emphasizing their deep connection on and off the field.
"His son and my son started together in 6U," said Cupp. "We were just acquaintances at first, but we were two peas in a pod when we got on the field."
BACKGROUND: Kendrick Wilder killed in Prairie View A&M on-campus shooting, wife confirms previous fight with gunman
Despite the difficult circumstances, the young Bulldogs played in honor of their defensive coach, who would have been present, wearing his cowboy hat on the sidelines.
Describing Coach Wilder as a spirited figure, Coach Cupp reminisced about his infectious smile and energetic presence on the sidelines. The late coach was not only dedicated to his team but also a loving husband to his high school sweetheart and a father to their four young children.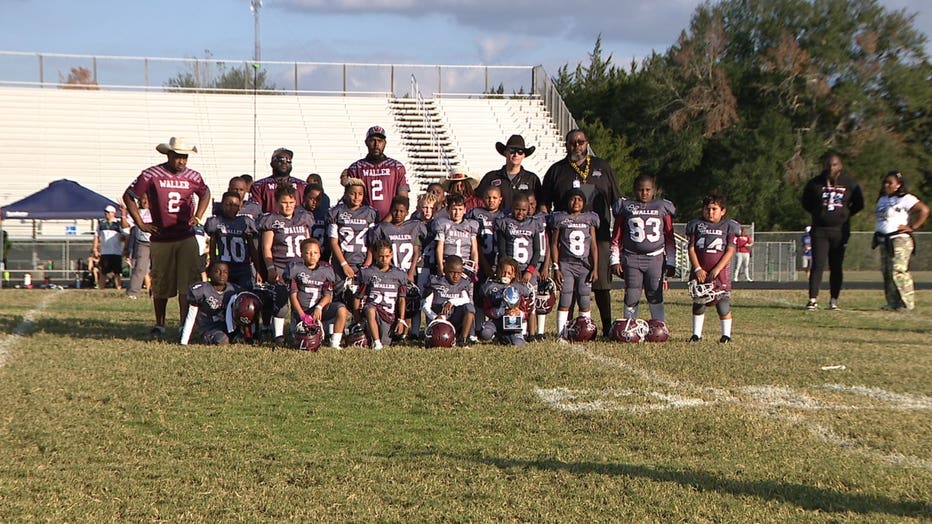 Prairie View Police reported Wilder was shot multiple times while working on Prairie View A&M's campus. The suspected shooter, identified as former coworker Devon Elliot Rhodes, now faces murder charges.
RELATED: Shooting on Prairie View A&M University campus; employee killed by former employee
Both men had previously worked together at the campus farm, and Wilder's wife Mia told FOX 26 that Wilder was set to be promoted to supervisor before the shooting. Rhodes had been fired from his position three months ago. 
Wilder's wife, Mia, expressed her concerns about Rhodes, stating that he should not have been hired in the first place. She asserted that her husband had reported concerns about Rhodes to HR before the tragic incident occurred. Mia claimed that Kendrick was attacked by Rhodes while on the job, and although Kendrick claimed self-defense, he was suspended for the incident.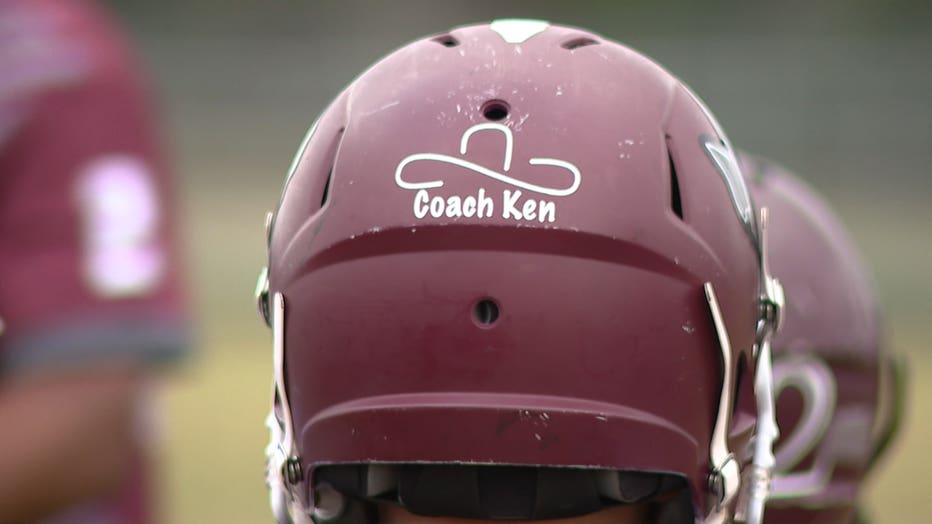 Mia Wilder said there was no protection for her husband, emphasizing that he had reported his concerns to HR.
"When they were interviewing him, he said he feared for his life during the situation. He didn't have no other choice," she explained.
Despite the heartbreaking circumstances, Mia expressed gratitude for the outpouring of love from the community. "The outpouring of love, I really appreciate it - I know my husband was well loved."
FOX 26 Houston is now on the FOX LOCAL app available through Apple TV, Amazon FireTV, Roku, Google Android TV, and Vizio!
During Saturday's championship games, the community paid tribute to Coach Ken by wearing commemorative jerseys and offering moments of silence. Fundraisers have also been organized to support Coach Wilder's family. 
The 8U Bulldogs, though falling short of victory with a final score of 20-14, played with determination and heart in honor of their late coach.