$30K reward offered after grand jury no bills robbery victim for deadly shooting of Arlene Alvarez
HOUSTON - A Harris County grand jury has declined to indict Tony Earls in the deadly shooting of 9-year-old Arlene Alvarez, the district attorney's office says. Now, officials are offering a higher reward for help in finding the initial robbery suspect in the incident that ended with Arlene's death.
Police say Earls was the victim of a robbery and shot at a vehicle he thought the suspect had gotten into, but it was actually an innocent family's pickup truck. The nine-year-old girl was shot in the backseat.
RELATED: Family of 9-year-old Arlene Alvarez, shot and killed by a robbery victim, demanding justice
The DA's office says the grand jurors were presented with all the evidence in the case and were asked to determine if there was sufficient evidence for a criminal charge. They declined to indict him on Tuesday.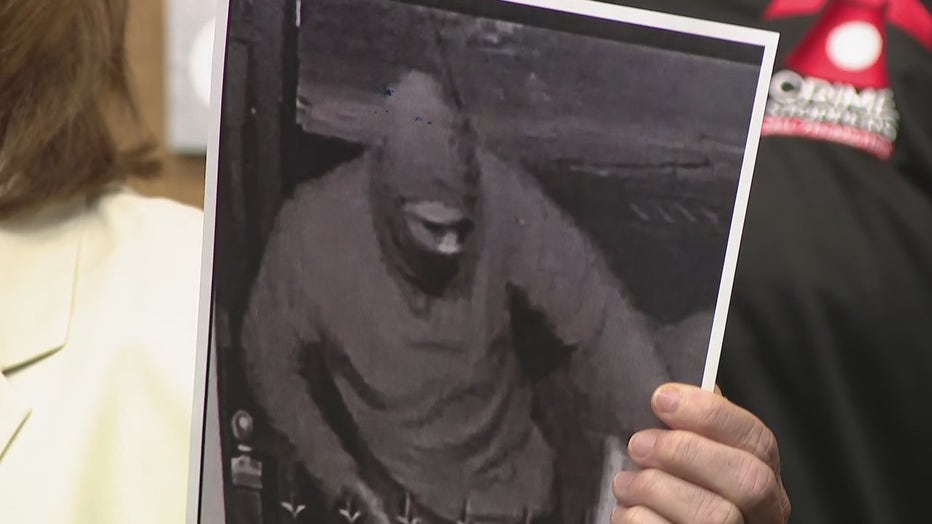 Harris County District Attorney Kim Ogg holds an image from surveillance video of the initial robbery suspect in the death of 9-year-old Arlene Alvarez.
The suspect in the initial robbery has not been identified.
Crime Stoppers of Houston, along with DA Kim Ogg and Arlene's family held a news conference on Tuesday afternoon. 
During the news conference, Andy Kahan with Crime Stoppers announced that the reward for finding the initial robber is now up to $30,000.
"Our hearts go out to the Alvarez family because Arlene's death is a tragedy that is unimaginable," Harris County District Attorney Kim Ogg said. "We are focusing all of our efforts on finding the suspect who set this chain of events in motion and bringing him to justice."
Arlene's mother shared her disapproval of the decision: "I've been dragged to be here, and I don't agree with what happened today. I live that moment. And I go back to that day, every night. And I know what happened, and maybe Earls was not accountable for his actions. 
But he knows with what intentions he did, with what intentions he shot up our vehicle. Because self-defense, it's not more than nine shots. He knew what he was doing, and he knew he was gonna intentionally kill whoever was in that vehicle. It was proven that he never jumped into our vehicle, so I don't understand his innocence. He gets to see the light. My daughter doesn't. My daughter is still dug down underground. I don't know if she's even good spiritually. 
This is angering, this is aggravating. But one message that I do want to send out to the community, stop shooting into the vehicles. After my daughter's death, it has been shooting, after shooting, after shooting. What is your point to that? There's a lot of people dying, there's a lot of children dying. Our future is dying. Like, what is wrong with all of you guys? Where is the humanity? Where's your heart? Where is your soul? Why do you have to shoot and kill people? I don't understand. 
But there is a God and God is also a judge. And he will take care of everybody that is, has, like right wrong people, like wrong-minded people. I didn't agree with what happened today. But I'm gonna allow everything to process the way it should be. And please help us look for the person that initiated this person."
BACKGROUND: 9-year-old girl shot in unrelated vehicle during robbery dies
Defense attorneys for Earls released a statement on Tuesday afternoon saying, "We would first like to extend our condolences to the Alvarez family once more. There is no greater loss than that of a loved one, and we continue to grieve for the loss of such a beautiful soul.
While that life weighs heavy on us, we are happy with the grand jury's finding in this case. Their decision reflects our position since the onset of this case. The worlds of two different families were clashing at once, from different perspectives. Mr. Earls did what we believe anyone in that situation would have done.
We are relieved that, despite the emotion and tough decisions that had to be made in dealing with this case, justice was served for Mr. Earls. We do not envy the difficult task of the grand jury, but we certainly appreciate their careful deliberation. We stand in support of the Alvarez family as justice continues to be sought for Arlene Alvarez. Mr. Earls is prepared to assist authorities however he can, to bring the person responsible to justice.
We also hope that the DA's office will not be so hasty in the future to charge the best available person, but rather, the most appropriate one."
MORE: New video shows Houston robbery that ended in deadly shooting of 9-year-old girl
Paul Castro was also at the press conference Tuesday, his son David Castro was killed from gun violence, as the family was heading home from an Astros game on July 11, 2021.
He tells FOX 26, the Alvarez family is now part of a club, no one wants to be in.
"What the families are saying right now, I'm not saying Earls is a bad person, but I think he made a bad decision and should be held accountable," says Paul. "Before another person does the same thing, stop and think about what could go wrong."
The deadly shooting occurred around 9:45 p.m. on February 14 in the 2900 block of Woodridge Drive.
Police say Earls was at the ATM with his wife when someone walked up and robbed them.
RELATED: New video shows Houston robbery suspect whose victim shot, killed 9-year-old girl
According to police, Earls first shot at the robbery suspect, who was fleeing on foot. Police say he then shot at the pickup truck he thought the robbery suspect had gotten into.
A family of five, who were not involved in the robbery, were in the pickup truck. The girl in the backseat was shot. She was taken to the hospital, where she was later pronounced dead.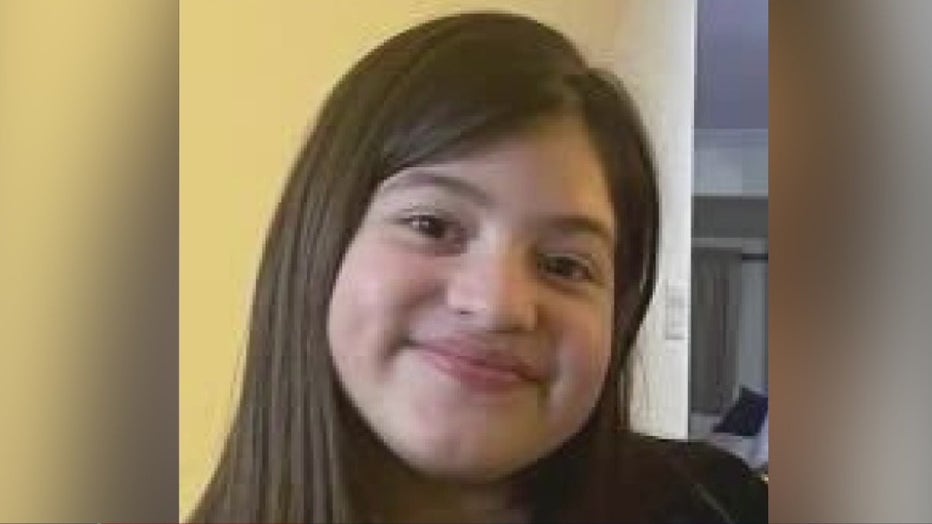 Anyone with information is asked to call Crime Stoppers at (713) 222-TIPS.