New video shows Houston robbery that ended in deadly shooting of 9-year-old girl
HOUSTON. - Houston police released new video of a robbery at an ATM that ended in the deadly shooting of 9-year-old girl last week.
Police say a victim of the ATM robbery shot at a pickup truck he believed belonged to the fleeing suspect, but was actually just an innocent family's vehicle. Arlene Alvarez, 9, was shot in the back seat.
The robbery victim, Tony Earls, 41, was charged with aggravated assault – serious bodily injury for the shooting, but the robbery suspect remains at large.
RELATED: New video shows Houston robbery suspect whose victim shot, killed 9-year-old girl
According to police, Earls and his wife were at the ATM when someone walked up and robbed them.
The robbery suspect then fled the scene on foot and jumped over a fence at a nearby business.
Police say Earls first shot at the fleeing robbery suspect, and then he shot at a pickup truck he thought the robbery suspect had gotten into.
A family of five, who were not involved in the robbery, were in the pickup truck, and a 9-year-old girl in the back seat was shot.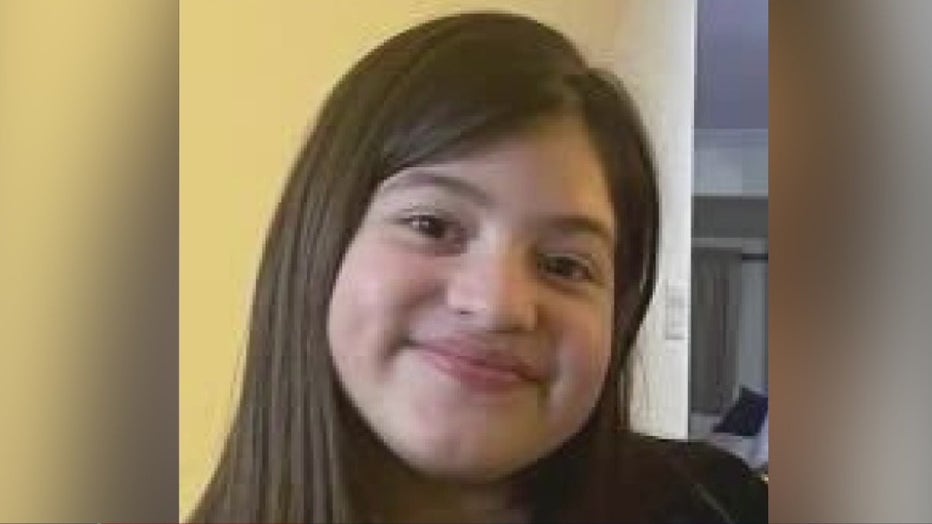 ALVAREZ FAMILY ATTORNEY REACTS TO SURVEILLANCE VIDEO
We watched the new surveillance video on Tuesday with attorney Ricky Ramos. Ramos now represents 9-year-old Arlene Alvarez's family.
"If he was firing at this man, the robber, he would have seen him," said Ramos. "He was moving towards him in that direction.  [The robber] is gone, this truck is coming in, he just decides he's going to fire on them."
Ramos believes the shooter, Tony Earls, fired before the robbery suspect shot his shot his gun. Then, several shots were fired between the two.  At least one of the bullets went through the Alvarez's family pickup truck, striking and killing the 9-year-old.
"If that's not recklessness with a pistol and a handgun, I don't know what is," said Ramos.
The attorneys representing the alleged shooter, Earls, also responded to the new video.
In a written statement, attorneys Myrecia Donaldson and Brennen Dunn said, "My initial reaction was BINGO!!" said the attorneys. "The video shows exactly what we believed happened.  This video was very reassuring for us, it corroborates our client's story and clarifies for us what we were not able to distinguish in the initial surveillance videos. Based on this video, and the video that was released by the Alvarez family that allows us to hear the gunshot sequence, the robber definitely shot first.  This was without a doubt a case of self-defense."
We also watched the video with attorney Charles Adams, a former police officer and judge.
You simply in Texas, don't have the right to use deadly force against innocent third parties," said Adams.  "The man who pulled the trigger is equally responsible for murder [as the robber].  He intended to kill someone.  He just did it in a manner where he ended up killing a child instead of the man who robbed his wife."
 
HOW THINGS STAND NOW
RELATED: Attorney for family of 9-year-old killed after ATM robbery fires back accused shooter's self defense claims
Earls was arrested and charged for the shooting.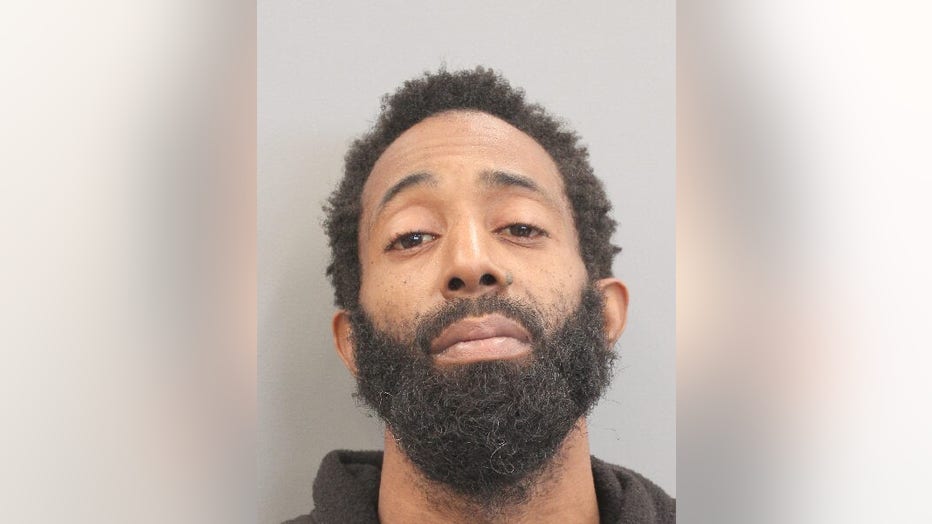 Tony Earls, 41, is charged with aggravated assault - serious bodily injury after allegedly shooting at a car he thought was involved in his robbery. An innocent family was in the car and a 9-year-old girl was shot.
The robbery suspect remains at large. He is described as a Black male, about 6 feet tall, with a thick build and full eyelashes. He was wearing a ski mask and dark clothing. Police say he may be left-handed.
Anyone with information on the identity of the suspect in the surveillance video or on his whereabouts is urged to contact the HPD Homicide Division at 713-308-3600 or speak anonymously to Crime Stoppers at 713-222-TIPS. 
RELATED: 9-year-old girl shot in unrelated vehicle during robbery dies