Fifth Ward Cancer Cluster Summit: Key takeaways after lawmakers meet with experts
HOUSTON - Earlier this week, lawmakers and experts joined together for a summit to discuss the ongoing cancer cluster in Houston's Fifth Ward to properly come up with solutions. 
MORE: Lawmakers, experts gather to find solutions for Fifth Ward Cancer Cluster 
It was a 3-day summit spearheaded by City Council Member Letitia Plummer, At-Large 4 from Monday, April 24 through Wednesday, April 26.
It's an issue many in the Fifth Ward community know too well and have worked tirelessly to get lawmakers to examine.
In fact, many have called the issue in Kashmere Gardens an example of environmental racism, citing the predominantly African American population. And despite extensive coverage of the cancer cluster, it was only until last September that health officials confirmed cancer-causing chemicals were found in soil samples collected in July.
PREVIOUS: Cancer-causing dioxin soil sample found in Fifth Ward around Union Pacific rail yard
One of the experts who joined other lawmakers to hold the discussion was Dr. Stephanie Miles Richardson from the Morehouse School of Medicine, who has dedicated her career to advancing health equity and reducing disparities.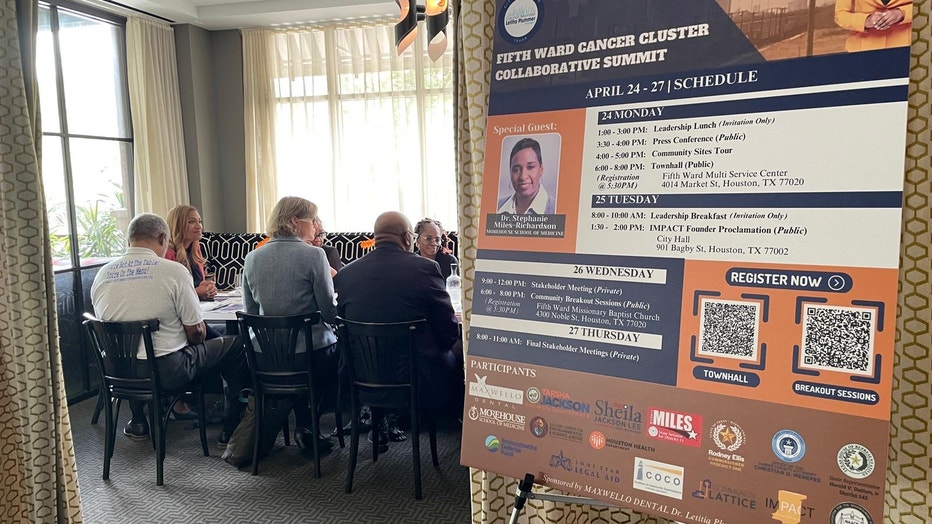 (Photo courtesy of City of Houston)
"My goal was to connect them to experts, so they could help them understand the technicalities surrounding some of the actions that will be taken by the Environmental Protection Agency, the City of Houston, and others," Council Member 
Plummer said in a press statement.
RELATED: Fifth Ward residents want answers after cancer-causing chemicals found in soil | Residents in Fifth Ward cancer cluster 'feel betrayed' over Union Pacific political donations to area leaders
Residents like LaTonya Payne were grateful that lawmakers are joining them in this battle, but have already shed too many tears for people they've lost, including her own son at 9-years-old, and need actions to come about. 
"We want it to stop," she told FOX 26 on Monday. "Enough is enough. So many lives have been lost."
In a statement shared by Council Member Plummer's Office Thursday, the summit was successful and outlined several steps the City will take and partnerships made to not only address current concerns but rebuild trust with the community after decades of mistrust. 
"Both Morehouse School of Medicine and Texas Southern University are renowned HBCUs who have an important role to play in addressing historical inequities sensitively and charting a path forward to rebuild trust within BIPOC communities, as distrust of doctors is a significant issue due to a long history of medical mistreatment, exploitation, and discrimination," the release said. 
MORE STORIES OUT OF FIFTH WARD 
For example, Congresswoman Sheila Jackson Lee pledged she will remain active in her work with the Environmental Protection Agency (EPA).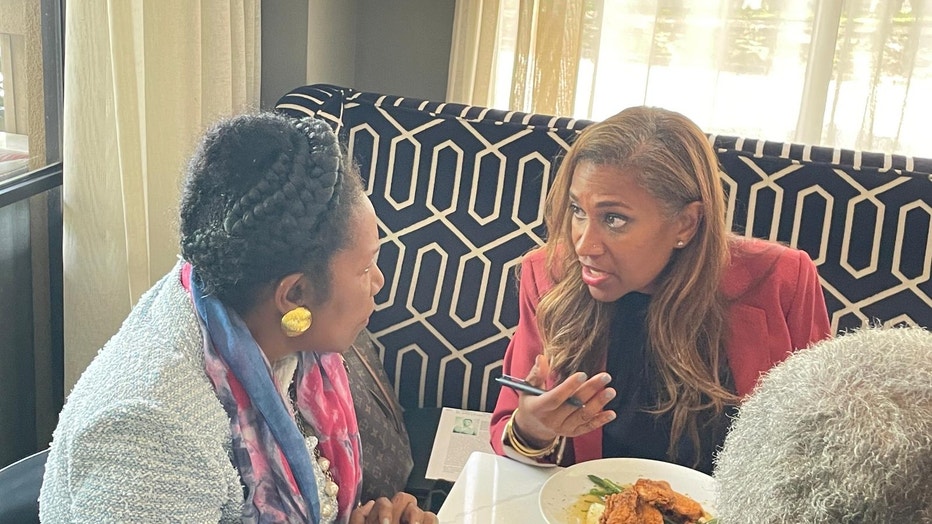 Pictured: Congresswoman Sheila Jackson Lee (L) and Council Member Letitia Plummer (R) (Photo courtesy of City of Houston)
Additionally, the EPA reiterated its own commitment to track the contamination that's causing the cancer cluster from its source. 
"The summit was a platform for building trust and relationships, and the work will continue to create and achieve goals," the press release concluded. "The success of the Cancer Cluster Collaborative Summit highlights the power of collaboration and the commitment to creating a just and equitable environment for all. The ongoing work aims to develop real solutions for the impacted communities."
A detailed report outlining the background, process, structure, and outcomes will be shared with policymakers within the next 90 days.