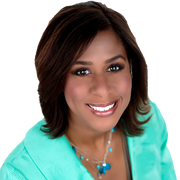 Damali Keith joined the FOX 26 family more than a decade ago. She delivers reports for weekday newscasts. Since making Houston home, Damali has been involved in countless community outreach programs. Some of the issues important to her are empowering women, combating domestic abuse and anything to do with protecting children and promoting strong families. She's originally from Wayne, MI. Her journey as a journalist has taken her from her first TV Reporting job in Owensboro, KY to Evansville, IN with a stop in Memphis, TN before arriving at FOX 26 here in Houston in July 2000. When she isn't working, you'll find her at any given park, playground, (restaurant or shopping mall) with her daughter. She loves books, music, LAUGHING & God (but not in that order). One of her latest loves? Coming into the computer age!
The latest from Damali Keith
State Representatives ripped the Houston Police Department after it released a 62-page audit on the botched Harding Street Raid that killed two people.
Another Houston Police officer is no longer with the department after accusations of racist remarks and social media posts.
Houston Police Department is getting inundated with calls relating to racially insensitive posts.
Local bar owners are upset by Gov. Abbott's order to close bars, so they are suing for the right to remain open.
A Houston-area Wells Fargo executive is the latest to be fired for what he posted on social media.
One Texas Medical Center doctor says if the present trend continues, we are weeks away from a serious situation regarding running out of ICU space.
A Houston woman's granddaughter died two years ago and she is still pushing for justice in her death.
Residents are upset that Chauna Thompson, a woman whose murder charges were dropped in the 2017 death of John Hernandez, was hired to patrol their neighborhood.
This year Juneteenth comes at a time when our country is coming together like it never has before. There is a renewed reflection across America regarding what this day means.