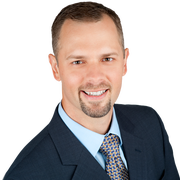 John Dawson
Meteorologist
John Dawson is the Weekend Meteorologist for FOX 26 News. He is a native of the FOX 26 viewing area; after graduating from Friendswood High School, he received a Bachelors of Fine Arts in Radio/TV/Film from Sam Houston State University in Huntsville. He is also a graduate of the Broadcast Meteorology program at Mississippi State University. The Houston Press Club honored John with the 2011 Lone Star Award in Online Collaborative News Reporting for the FOXRAD Hurricane Briefing.
John produces this multimedia hurricane preparedness resource throughout hurricane season. Himself the father of two boys, JD searches the Houston area and beyond for outdoor activities that are family- and budget-friendly. Prior to joining the FOX 26 Weather Team in 2001, JD worked behind-the-scenes for FOX 26 News and as a producer for Family 45 television. He also returned to his alma mater, Friendswood High School, as the Video Technology Director from 1998 until 2002. JD has been honored by the Associated Press, nominated for an Emmy and been named "Weatherman of the Year" for his work at Cable 7 in Huntsville. JD, his wife and their sons are active in their church and enjoy being outside together whenever possible.
The latest from John Dawson
Thanksgiving Day 2020 in Houston is looking fairly pleasant overall. We certainly should not be setting any records.