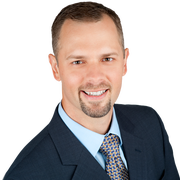 John Dawson
Meteorologist
John Dawson is the Weekend Meteorologist for FOX 26 News. He is a native of the FOX 26 viewing area; after graduating from Friendswood High School, he received a Bachelors of Fine Arts in Radio/TV/Film from Sam Houston State University in Huntsville. He is also a graduate of the Broadcast Meteorology program at Mississippi State University. The Houston Press Club honored John with the 2011 Lone Star Award in Online Collaborative News Reporting for the FOXRAD Hurricane Briefing.
John produces this multimedia hurricane preparedness resource throughout hurricane season. Himself the father of two boys, JD searches the Houston area and beyond for outdoor activities that are family- and budget-friendly. Prior to joining the FOX 26 Weather Team in 2001, JD worked behind-the-scenes for FOX 26 News and as a producer for Family 45 television. He also returned to his alma mater, Friendswood High School, as the Video Technology Director from 1998 until 2002. JD has been honored by the Associated Press, nominated for an Emmy and been named "Weatherman of the Year" for his work at Cable 7 in Huntsville. JD, his wife and their sons are active in their church and enjoy being outside together whenever possible.
The latest from John Dawson
We have already seen three days in Houston with high temperatures above 80 degrees only a week into December.
The season has ended with near-average numbers, less active than most of the preseason forecasts. Here are some highlights and statistics from the report.
Widespread showers and scattered heavy downpours will move across Southeast Texas through the Friday overnight hours and into Saturday morning. The FLOOD WATCH for most of the Houston area runs until Noon on Saturday. Expect the skies to clear on Saturday afternoon and very pleasant days on Sunday and Monday. The next front will arrive late Tuesday into early Wednesday bringing another round of rain and cooler temperatures.
Harvey brought relentless rains filling homes with water in neighborhoods that previously never saw flooding. Meteorologist John Dawson shows us how flood preparations have improved for our hurricane kits.
Some stormy weather is on the way for the Houston area as we head into the end of the work week. From possible street flooding to damaging winds, here's what you can expect.
Disorganized showers and storms continue over the northwest Gulf, and satellite imagery shows that brief surface circulations have been coming and going today within a broad area of lower pressure - this often indicates that a cluster of storms is slowly coming together, but is still too disorganized to be a tropical depression or storm.
The Texas winter storm is bringing subfreezing temperatures, wintry precipitation, and more. Here's the latest on what's hitting the greater Houston area.
Tornadoes in Houston are not unheard-of in January, but it certainly is not the expected pattern.
Much of the Houston area experienced some gloomy weather Saturday with severe thunderstorms and a tornado warning.