Puttshack Houston: Tech infused mini-golf experience opens in downtown
HOUSTON - FORE! A new upscale, mini-golf experience has flown into downtown Houston and it's landed in the green!
Puttshack is the world's first and only upscale, tech-infused mini-golf experience and opened its sixth U.S. location on Friday at The Highlight at Houston Center at 1200 McKinney Street.
THINGS TO DO: Things to do in Houston this weekend, April 21 to 23: Taylor Swift, festivals, free events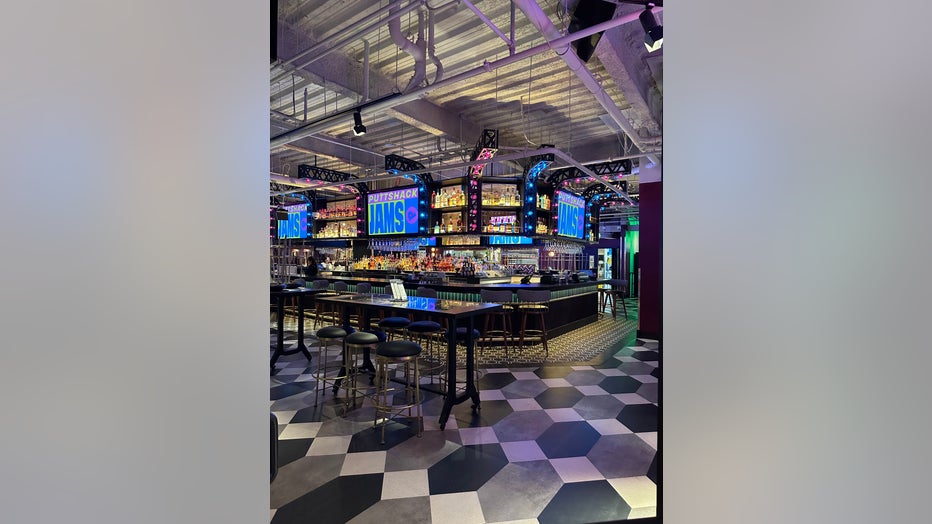 The new location offers visitors four nine-hole mini golf courses with local DJs. You can also enjoy handcrafted drinks from their two bars and if you get hungry, Puttshack also has a dining area with a globally inspired menu.
DOWNLOAD THE FOX 26 HOUSTON APP BY CLICKING HERE
"Houston has become an increasingly popular spot amongst sports fans, young adults, and young families. As the world's first and only high-tech mini-golf experience, Puttshack delivers world-class entertainment. The dynamic environment and globally inspired food and beverage offerings are a perfect match for Houston's demographic," said Chris Rockwood, COO of Puttshack. "As the premier entertainment destination in the area, the newly reimagined Highlight at Houston Center is the perfect fit for Puttshack to be an anchor tenant and an interactive space for outings with family and friends, company gatherings, and experiential date nights for residents and visitors alike."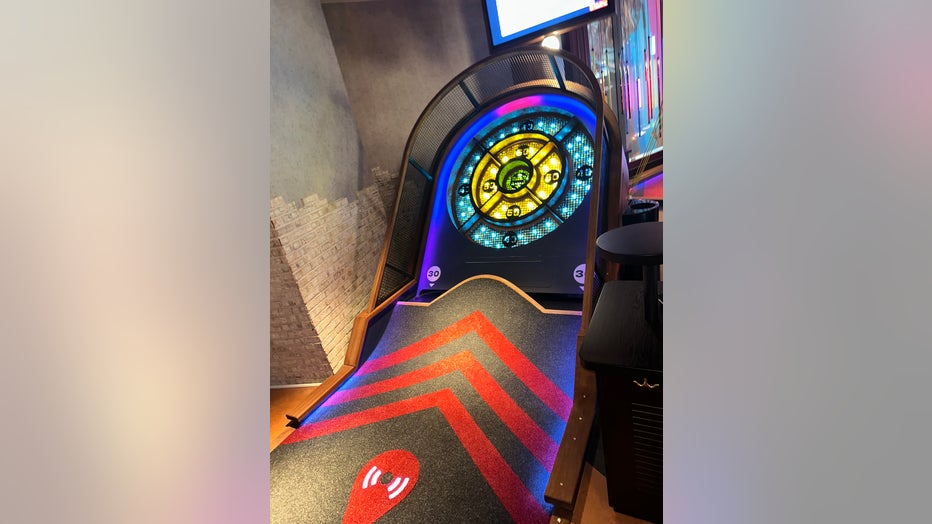 MORE: Texas Renaissance Fesival 2023: Here's how to get tickets to highly anticipated event!
"Puttshack is a new, innovative entertainment option for downtown Houston, which makes it a perfect fit for the reimagined Houston Center campus. Whether it is a team-building activity for the office or a fun night of competition, Brookfield is pleased to offer this tech-infused entertainment experience at The Highlight for all tenants and visitors," said Travis Overall, Executive Vice President and Head of the Texas Region for Brookfield Properties.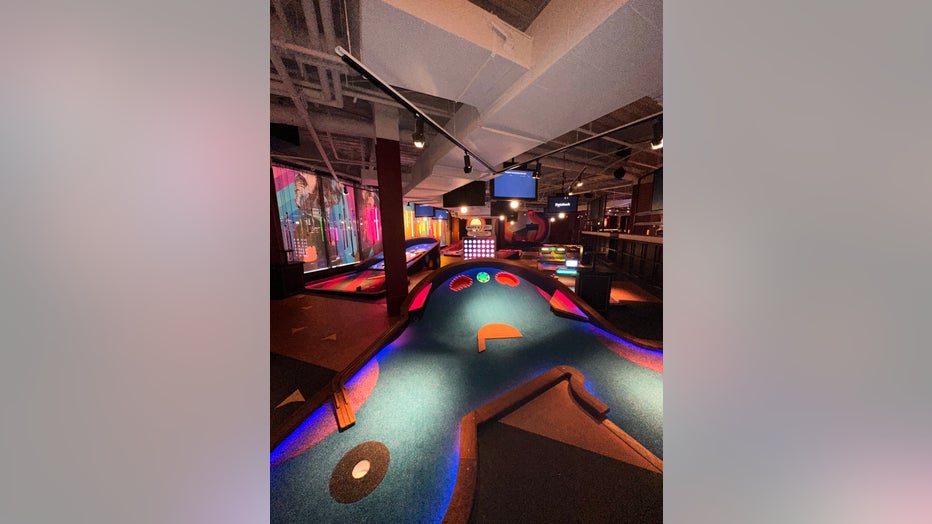 Mini-golfing is elevated at Puttshack with its Trackaball technology which is integrated throughout the game for guests to have a cutting-edge, high-energy experience. The courses are also interactive to provide obstacles at every hole and have automated scoring, bonus point opportunities, and more.
Puttshack also gives back to the local community by supporting Houston Food Bank. As part of its give back program, Puttshack Houston is pledging $1 to the organization for every purchase of "Texas Tailpipe," a locally inspired sharable spring roll dish packed with green-chile pork, bacon fat tamale, fresco chile & Chihuahua cheese, and served with avocado salsa and poblano cheese dipping sauce.
RELATED: Houston Picnics by Deb offers residents hassle free planning for dates, outdoor activities
Their menu also includes food with a touch of Houston like a chicken and waffle flatbread and the Frozen Mango Tamarind Margarita, as well as sips from local brewers Saint Arnold's Brewing, 11 Below Brewing, and No Label Brewing.