Magnolia fire: 2 senior residents dead in mobile home on Woodway
MAGNOLIA, Texas - Two people were found dead after an early morning fire in Magnolia on Thursday morning.
The Magnolia Fire Department responded to the 41700 block of Woodway off FM 1486 around 3 a.m. They arrived to find a doublewide mobile home on fire.
CLICK HERE TO DOWNLOAD THE FOX 26 NEWS APP
Officials say firefighters entered the home and found one person just inside the front door and another about eight feet inside the home. They were both pronounced dead.
Family members confirmed to FOX 26 the couple who died in the fire was Ervin Grant and Sondra McKinse-Grant.
Ervin Grant and Sondra McKinse-Grant were the victims who died in the Magnolia home fire.
The Montgomery County Fire Marshal's Office says they are believed to be they were residents of the home.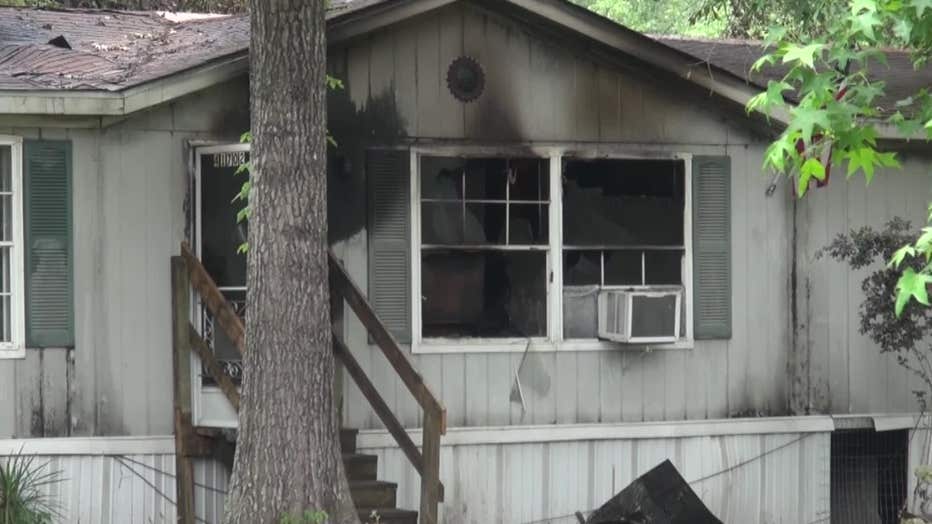 Two people died after an early morning house fire in Magnolia.
Investigators say the fire started near the rear of the home and it appears the victims were overcome by smoke as they attempted to escape out the front door.
SUGGESTED: Family suing alleged drunk driver who killed man on first date
Two people died after an early morning house fire in Magnolia.
However, the door, officials say, was locked by a double-keyed deadbolt, which requires a key on the inside to get out.
The fire marshal's office recommends using a single-cylinder lock that has a thumb turn on the inside or leaving the key in the lock or hanging nearby.
SUGGESTED: Small plane crashed in San Jacinto County; student, teacher hospitalized
According to MCFMO, four Montgomery County residents have died in home fires in the last month.
Officials are stressing the importance of having working smoke alarms in every bedroom and hallway.
"As I always say, you've got 90 seconds or a minute and a half to get out of the house if your smoke alarms go off," Magnolia Fire Chief Jeff Hevey says. "If you awake and you're already choking on the smoke, and the smoke is what woke you up, your time is greatly reduced to get out of the house safely."
Officials also recommend having two ways to quickly get out during a fire.