Immersive Gamebox to open new location in downtown Houston
HOUSTON - Houston's videogame enthusiasts are in for a treat this month when a new interactive gaming experience and arcade venue will open up a new location in downtown! 
PREVIOUS: Bayou City Buzz: Checking out the Electric Gamebox
Immersive Gamebox (IGB) already has a location in The Woodlands, becoming one of dozens of spots in North America and the first one in the Houston-area, but now will be part of The Highlight at Houston Center in the 1200 block of McKinney St. 
As its name suggests, IGB offers a technologically innovative gaming experience through hypnotic, hyper-immersive smart rooms or what they call, "Gameboxes" where folks are placed in interactive digital smart rooms.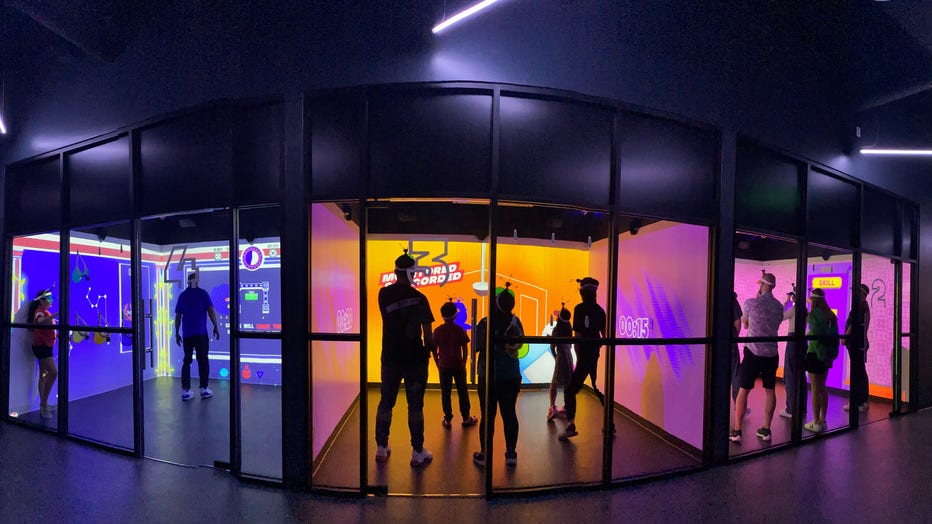 (Photo courtesy of Immersive Gamebox via Kite Hill PR)
According to Vice President of Operations for IGB, Nettie Davis, unlike Virtual Reality games, the immersive experience is meant to be collective as opposed to individual play requiring no headsets. 
"With us, you're wearing very minimal equipment, just a little simple visor on your head," she explained in an interview. "And as you're playing the games, you see each other you see your friend's faces." 
"And the games are played in what we call a game box," Davis continued. "And essentially, all the walls are touchscreen. There's projection mapping. There is surround sound. So you really feel like you're immersed into the game, and you're there with your friends, or your family, whoever you came with."
Arguably the best part about it is how the entire experience will be enjoyable for adults and children alike. 
"There's just a gap in the market for age groups, kind of below that older teen range," she explained in an interview. "So we really wanted to have something that was approachable for everyone.
(Photo courtesy of Immersive Gamebox via Kite Hill PR)
"So we have some games that are specifically structured for ages 5 through 8," Davis continued. "And then our catalog goes up from there, and we have some content that is more for adults as well."
There are currently 12 original games, including the first-ever life-sized Angry Birds game, and IGB recently launched an interactive Squid Game experience based on the Netflix series with the same name. 
MORE THINGS TO DO IN THE HOUSTON AREA
However, the classic ones like Temple of Coins are Davis' personal favorites, and she's not alone. 
"It's been around about a year, but it's definitely a favorite of all the employees," she said. "And certainly customers when they come in to really get into it and really get into beating their score."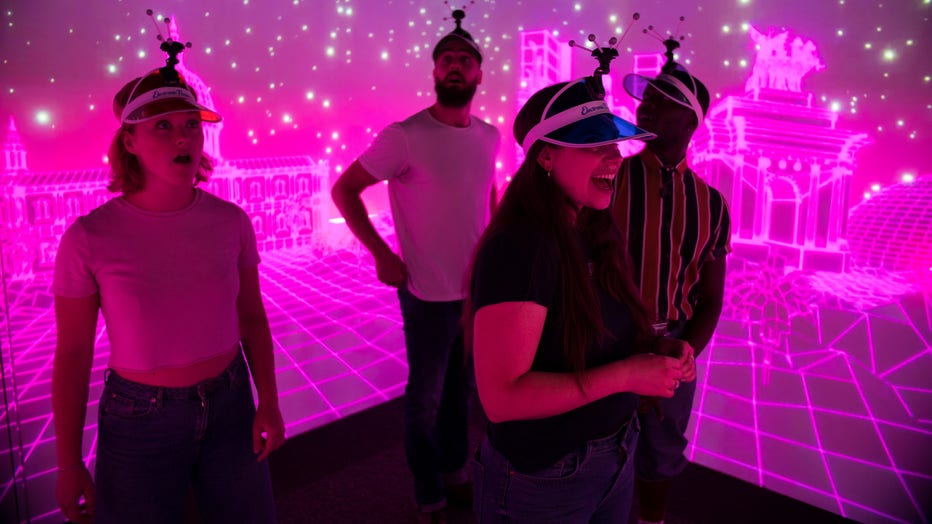 (Photo courtesy of Immersive Gamebox via Kite Hill PR)
"So we have live scoreboards inside the venues, so you can see your score up there with your team and see who's above you and who's below you," she continued. "And maybe go back and play again and see if you can beat yourself on the same day or another day."
Gamers can roll up their sleeves on Thursday, February 9, and take part in all the excitement. 
To learn more about IGB, visit their website.