Suspect in deadly ambush of Harris County Pct. 4 deputies was arrested in Dep. Atkins' handcuffs
HOUSTON - A 19-year-old has been arrested nearly two months after Harris Co. Pct. 4 Constable Deputy Kareem Atkins was killed and two other officers were wounded, authorities said.
Court documents show Eddie Alberto Miller from Richmond, Texas was charged with capital murder of a police officer, attempted capital murder of a police officer, and aggravated assault against a public servant.
BACKGROUND: 3 officers shot, 1 killed during apparent ambush in north Harris Co.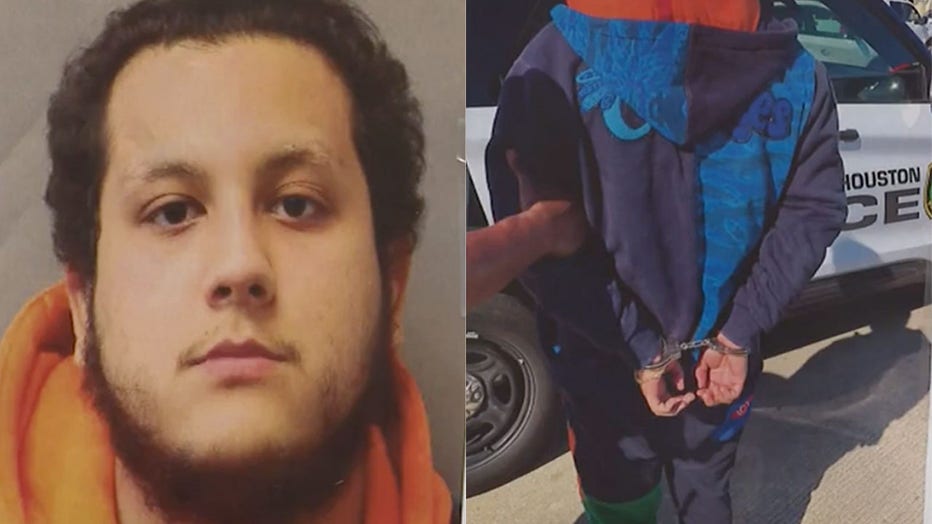 Eddie Miller, 19, from Richmond, Texas faces three felony charges in the October 2021 deadly ambush of three Harris County Pct. 4 deputies that left one dead and two injuries.
Houston Police Chief Troy Finner announced on Monday afternoon that Miller was arrested on Sunday around 11:50 a.m. in the 4400 block of Williams Way Block in Fort Bend County.
"You kill one of our officers, we will arrest you," Chief Finner said pointing at the photos of Miller. One of the images shows the suspect's hands cuffed behind his back. "That's Deputy Atkins' handcuffs, and I want people to know that."
While acknowledging the family's pain, the chief called it a "move to justice."
"That's a message to everybody that's out there: hands off of our deputies, our officers. And hands off our citizens."
Miller, who did not appear in court Monday, received a $1 million bond total for his attempted murder and aggravated assault charges. But he was denied bond for the capital murder charge.
Sunday afternoon, Houston Police tweeted the update on the arrest and thanked the Fort Bend County Sheriff's Office along with the Harris County District Attorney's Office "for their collaboration."
What happened in the shooting?
Pct. 4 Constable Deputy Kareem Atkins and Deputies Darrell Garrett and Juqaim Barthen were ambushed on Houston's north side while working security.
The three constable deputies were working extra jobs at 45 Norte Bar and Lounge on the North Freeway when a witness told them of a possible robbery.
All three officers then tried to intervene in the alleged robbery when they were ambushed and shot from behind by a suspect armed with an AR-15 rifle.
The shooter escaped by the time backup arrived, but a lengthy search was underway with a reward of up to $76,000.
On Saturday, officials said the search appears to have concluded. 
One Harris County Pct. 4 deputy killed, two injured
DEPUTY JUQAIM BARTHEN
Deputy Juqaim Barthen, 26, a 2-year veteran with Pct. 4, was shot in the foot and suffered non-life-threatening injuries.
He was taken to Memorial Hermann Hospital downtown and released after being treated for five days there.
MORE: Deputy shot in ambush speaks exclusively to FOX 26 after he and 2 other officers, were shot and 1 killed
DEPUTY DARRYL GARRETT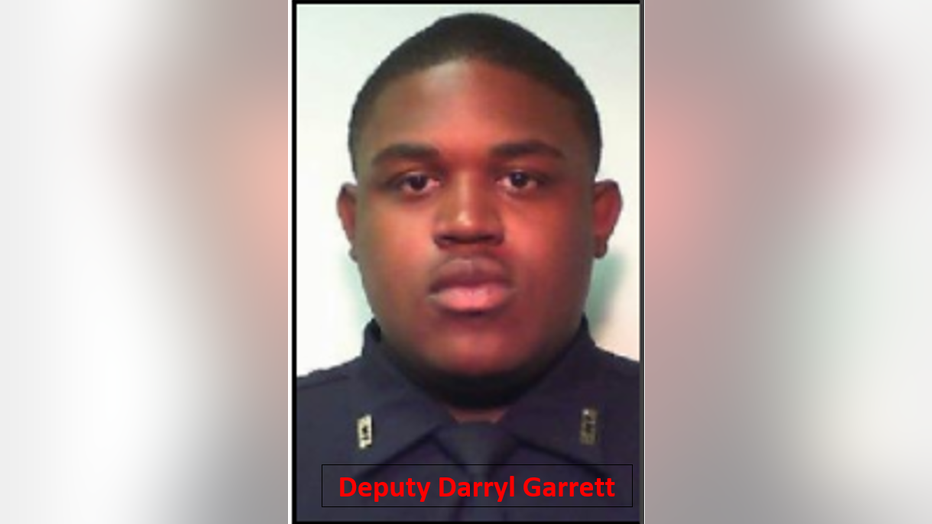 Deputy Darryl Garrett (Photo: Harris Co. Pct. 4 Constable) 
Deputy Darryl Garrett, 28, was shot in the back multiple times. He was also taken to Memorial Hermann.
The deputy was taken into the intensive care unit and has undergone multiple surgeries, including the removal of his kidneys and gallbladder.
Garrett remains in the ICU several weeks later. He has a long road to recovery ahead of him.
RELATED: BBQ Fundraiser held for hospitalized deputy who was one 3 officers shot during ambush
Pct. 4 Constable Mark Herman said on Monday, Dec. 13, that he gets updates daily on Garrett's condition and that he is still "touch and go."
"Some days are good, some days are bad," Herman said. "But he continues to fight the good fight."
DEPUTY KAREEM ATKINS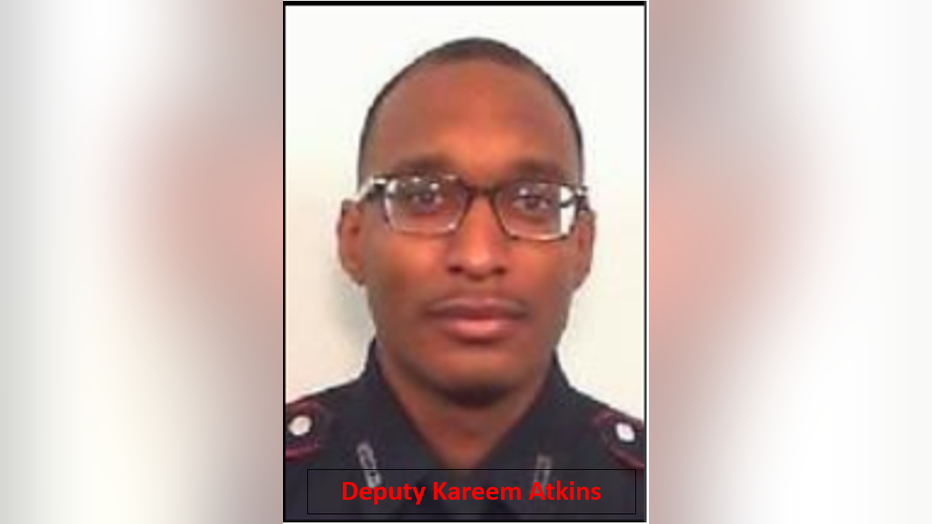 Deputy Kareem Atkins (Photo: Harris Co. Pct. 4 Constable) 
Deputy Kareem Atkins, 30, was killed in the ambush shooting. He had just returned to work before the shooting after being on paternity leave.
Deputy Atkins, who is survived by his wife and two small children, was supposed to leave on a family vacation the day after the shooting, his wife Nadia Atkins said at the press conference on Monday.
She said he worked a lot so that he could do things with his kids, including working the extra security job.
"He was a great person. He loved his job," Nadia said. "He was so young, to know that it's a kid that took him ... It's hard. But I just wanna keep him alive for the sake of my kids."