VIDEO: Deputy Jaquim Barthen released from hospital after being shot in ambush
HOUSTON - Deputy Jaquim Barthen was released from the hospital Wednesday morning.
Barthen, 26, was being treated after he and two other Harris County Pct. 4 constable deputies were shot in an apparent ambush over the weekend while working an extra security job.
They were detaining a possible robbery suspect when they were ambushed and shot from behind by a suspect armed with an AR-15 rifle.
MORE DETAILS: 3 officers shot, 1 killed during apparent ambush in north Harris Co.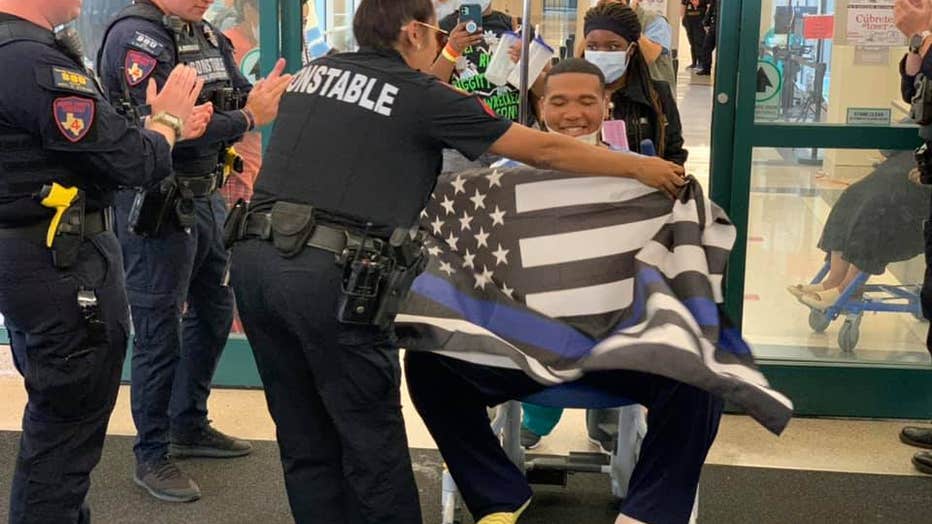 Deputy Barthen was cheered on by his brothers and sisters of Precinct 4 as he made his way out of Memorial Hermann Hospital Downtown, where he was treated for gunshots suffered during a deadly ambush.
Deputy Barthen, a 2-year veteran with Pct. 4, was shot in the foot and suffered non-life-threatening injuries.
His Precinct 4 brothers and sisters cheered him on as he walked out, excited to bring him home from Memorial Hermann Hospital Downtown.
Deputy Barthen will be recovering in the comfort of his home.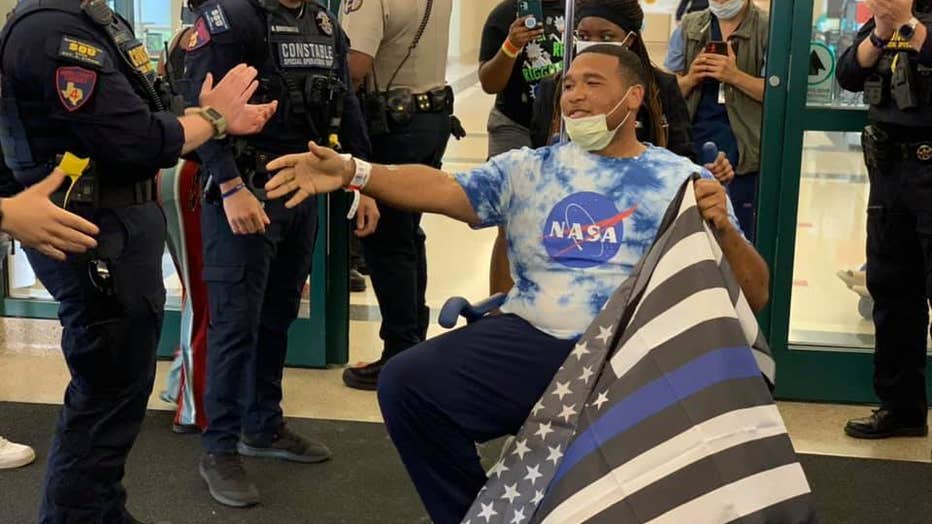 RELATED: Manhunt continues for gunman that shot 3 deputies, killing one of them
The second officer that was shot, Deputy Darrell Garrett, 28, was hit in the back and underwent surgery at Memorial Hermann.
Precinct 4 asks the public to "continue to keep Deputy Darryl Garrett and his family in your prayers as he remains hospitalized and the family and loved ones of Fallen Deputy Kareem Atkins."
Sadly, Deputy Kareem Atkins, 30, was killed in the shooting. He had just recently gone back to work after being on paternity leave.