Manziel trolls dad in Instagram post from Cabo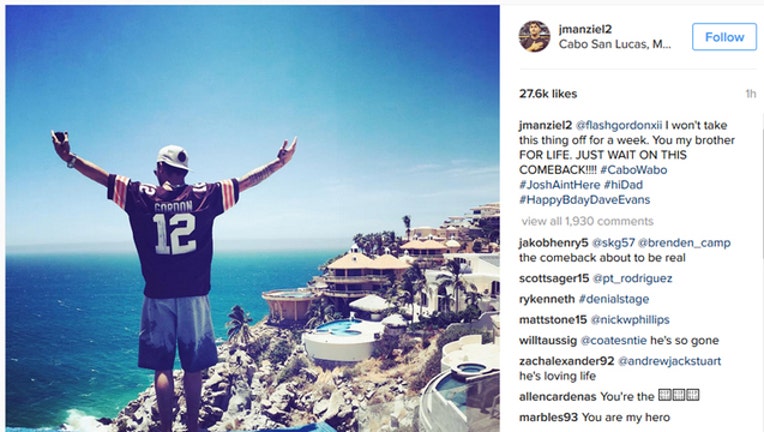 article
Apparently Johnny Manziel isn't deterred by his dad's recent comments.
Manziel posted an Instagram photo on Tuesday of him in Cabo San Lucas. In the caption, he appears to take a subtle shot at his dad, Paul, who recently said that his son is a "druggie" that "hopefully doesn't die before he comes to his senses."
Notice the #hiDad at the end of the photo's caption.
Manziel is also wearing a jersey of the team that cut him in March. It's a Josh Gordon Cleveland Browns jersey. Gordon is his former Browns teammate who is suspended indefinitely by the NFL after failing another drug test in April.
Manziel's lawyer quit on Monday, a few days after the attorney accidentally texted an Associated Press reporter that he was working on a plea deal in the quarterback's Dallas domestic violence case. One of his concerns was Manziel's ability to pass a drug test.
"Heaven help us if one of the conditions is to pee in a bottle," the lawyer sent in the text.