Wording on HERO vote ballot confuses voters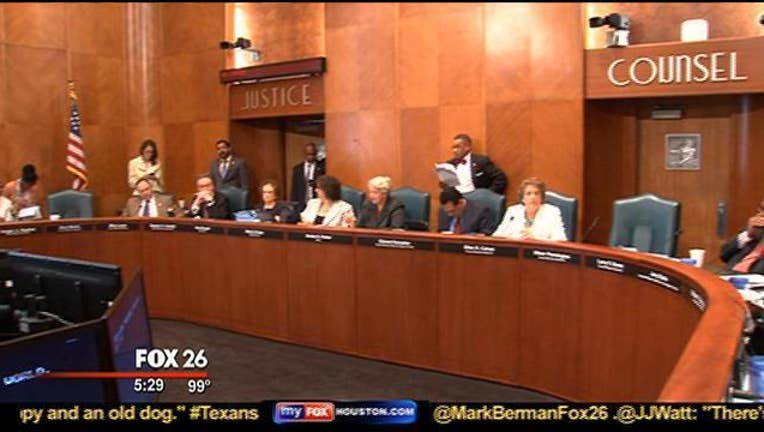 Yes means no and no means yes. That could be confusing to voters in November when voting on Houston's Equal Rights Ordinance, and that's why the City of Houston is being challenged, once again, in court.
Andy Taylor, attorney for the Houston pastors group, filed an emergency motion with Supreme Court of Texas, hoping the panel will order Mayor Annise Parker reword the ballot language.
"Here we are again," said Taylor at a Friday morning news conference.  "This latest attempt by Mayor Parker is to rig the outcome of the election before it even occurs."
The wording approved by a majority of city council members Wednesday is phrased to ask the question: "Shall the City of Houston repeal the Houston equal rights ordinance?"
Someone who opposes to the ordinance would have to vote yes, saying they think the ordinance should be repealed.
But Taylor says the Constitution and even Houston's City Charter are clear in that laws are to be put in place with an affirmative vote, and denied with a negative vote.  City Councilman C.O. Bradford agrees and he told Mayor Parker the language she was pushing was going to be rightly challenged.
"I don't know of any place where law has been implemented via a repeal vote," Bradford said at Wednesday's City Council meeting.  "The charter of the city says it's to be a popular vote in favor thereof."
Parker says city attorneys approved the ballot language, and that it's actually taken from the Houston Pastors' petition to bring HERO to a public vote.
"The language is so clear if anybody bothers to read it," Parker said at a Wednesday news conference. "No, I don't want to repeal it. Vote no."
In a Friday statement Parker said, "The pastors' group is opposed to a Houston free of discrimination for all, and will do anything they can to try to confuse the voters."
But Pastors think it's Parker who's trying to confuse the voters, and they are confident the court will agree.