Woman shot by husband in northwest Houston, man apparently turns gun on himself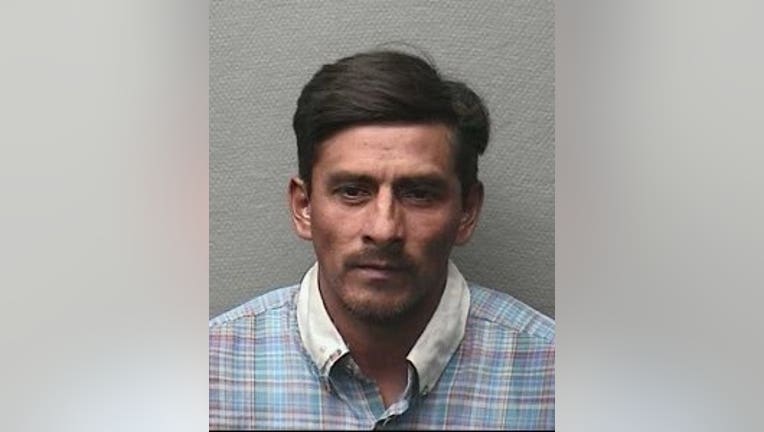 HARRIS COUNTY, Texas - The Harris County Sheriff's Office is investigating a shooting that wounded a woman in northwest Harris County.
The shooting was reported in the 3600 block of Oakhall Drive in near north Houston on Friday morning around 9 a.m. Deputies found a 42-year-old Hispanic woman with a gunshot wound in the head.
RELATED: Humble teen now charged in death of missing mother found dead in trunk of car
According to reports, the woman's husband, Moises Huerta, 49, followed her and their 11-year-old daughter to the bus stop. An altercation occurred between the separated spouses and Huerta pulled out a gun and shot the woman.
The woman was taken to the hospital where she is currently in critical condition.
SUGGESTED: VIDEO: Fan runs on field, hugs Astros' Jose Altuve: 'We were about to take a selfie'
Officials say Huerta ran to his home nearby and shot a witness who was following him. Officials say the witness was not injured. He then sped away in a red 2004 Ford F150.
Sheriff Ed Gonzalez later tweeted they found the truck in the 12700 blk of Silver Memorial Road around 6:30 p.m. A deceased male was reported to be inside with what appeared to be a self-inflicted gunshot wound.
FOLLOW THE LATEST HARRIS COUNTY NEWS
Investigators say the man appeared to be Huerta, and they are headed to the scene.
This is a developing story. Check back for updates.