Second person in jail, charged in connection with Samuel Olson's death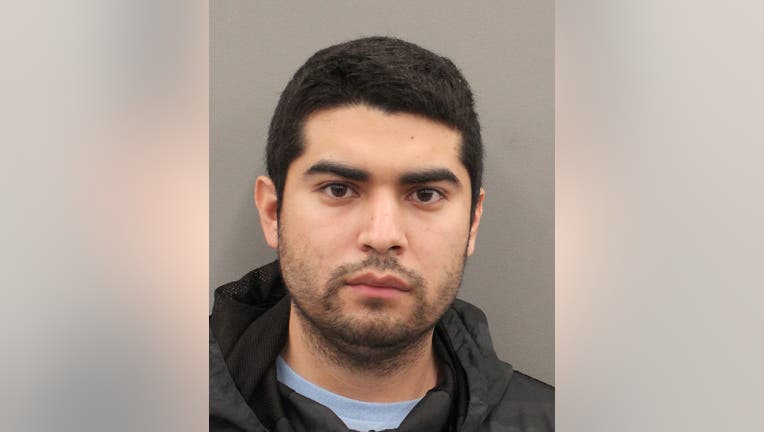 HOUSTON - The 27-year-old roommate of Theresa Balboa is now charged in connection with the death of 5-year-old Samuel Olson.
According to the Houston Police Department, Benjamin Rivera turned himself in to authorities overnight on a charge of tampering with evidence.
SIGN UP FOR FOX 26 HOUSTON EMAIL ALERTS
Olson was reported missing from Houston on May 27. A few days later, a tip led authorities to a motel room in Jasper where Olson's body was found.
According to an arrest affidavit, Olson may have died weeks before he was reported missing.
Court documents state that the boy's father told authorities that Olson was at Balboa's apartment from April 30 until the day he was reported missing. Balboa is Olson's father's girlfriend.
According to the court documents, Balboa's roommate told authorities Balboa called him on May 10 and informed him about Olson's death.
RELATED: Affidavit reveals 5-year-old Samuel Olson's decomposed body was carried around for weeks
RELATED: Authorities identify body found in Jasper is 5-year-old Samuel Olson, cause of death released
Court documents state that Rivera admitted to helping Balboa move Olson's body to a bathtub and buying tape and a plastic tote from Wal-Mart. Rivera also reportedly told investigators he and Balboa later moved Olson's body to a storage unit.
Balboa is also charged with tampering with evidence. She was taken into custody in Jasper earlier this month and then transported to the Harris County Jail. 
Balboa's bond was set at $500,000, but an additional $100,000 was added on for a previous charge.