PHOTO: 21 cows killed by a single lightning strike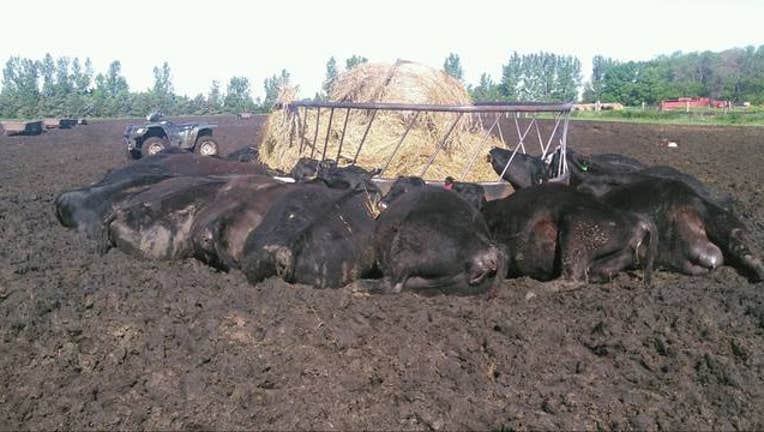 (FOX NEWS) - Police in South Dakota are using an unfortunate incident to remind people to seek shelter when a severe storm rolls in.
The Moody County Sheriff's Office shared a photo on Facebook Thursday showing the 21 cows that died in a single lightning strike.
The cows, valued at $45,000, were gathered around a metal bale feeder when it was struck by lightning during a storm Wednesday night in McCook County. The post has now been shared more than 90,000 times.
The sheriff's office reminded people to get out of the open at the first sign of lightning and to make sure you know the weather forecast.