Man shot to death in car at Harris County apartment complex on Hollow Tree
HOUSTON - The sheriff's office is investigating after a man was found shot to death in his car at a Harris County apartment complex on Thursday night, officials say.
Deputies initially responded to a discharge of firearms call in the 100 block of Hollow Tree around 9:30 p.m.
MORE: Motorcyclist reportedly told friends he was being followed before he was shot to death
When they arrived, they found the 21-year-old man shot in the driver's seat of the vehicle.
EMS responded to the scene and pronounced him dead.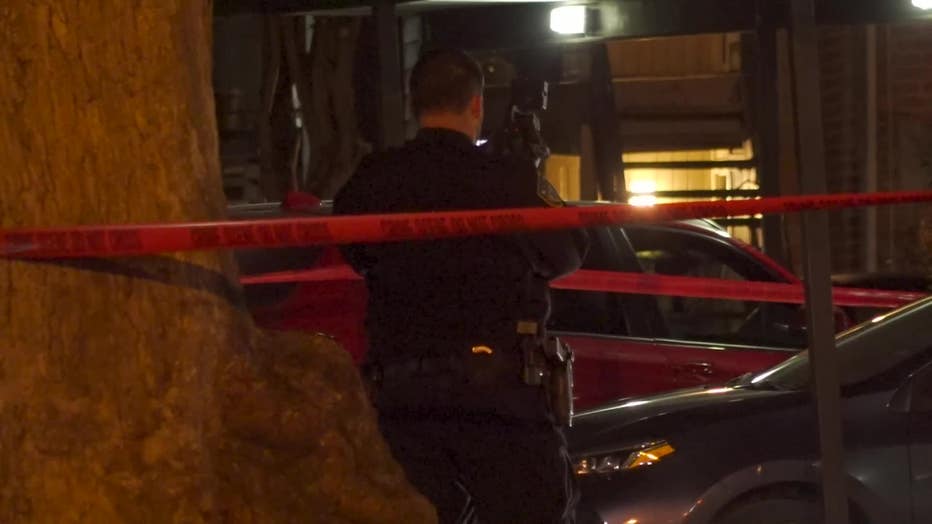 The Harris County Sheriff's Office investigates a shooting on Hollow Tree.
According to the preliminary investigation, the man does not live at the complex, and it is unclear at this time why he was there.
MORE: 29-year-old executed while setting up garage sale at her Tomball home, case remains unsolved 4 years later
There is no description of a suspect at this time. Responding deputies were unable to locate witnesses.
Anyone with information is asked to contact the HCSO Homicide Unit at (713)274-9100 or Crime Stoppers at (713)222-TIPS.