Motorcyclist shot to death in Harris County told friends he was being followed: HCSO
A motorcyclist told his friends he was being followed by a vehicle before they found him shot in a north Harris County parking lot, the sheriff's office says.
Authorities say it's unclear where the deadly shooting actually occurred, but the man's friends found him around 12:30 a.m. Friday in the 20100 block of the North Freeway and flagged down Precinct 4 constable deputies.
MORE: Woman executed while setting up garage sale at her Tomball home, case remains unsolved 4 years later
There sheriff's office says the constable deputies initially thought the motorcyclist had been in a crash. But when EMS arrived, they determined he had a gunshot wound. He was pronounced dead at the scene.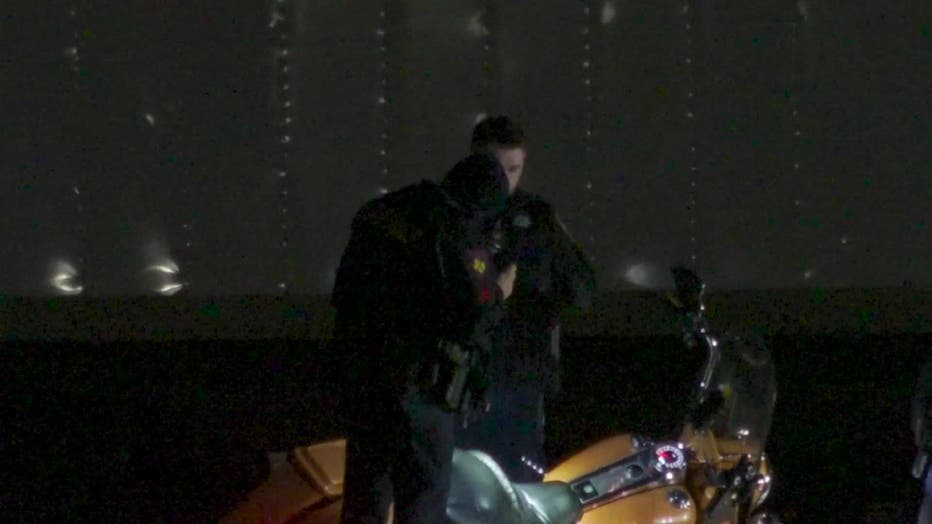 Authorities investigate a shooting along the North Freeway in north Harris County.
According to the sheriff's office, investigators learned that the motorcyclist, in his early 30s, had been at a restaurant north of the location with his friends.
MORE: Missing Ohio architect killed in Mexico with fiancée
After he left the restaurant, he contacted friends and said he was being followed by a white Jeep Cherokee, authorities say. At some point, he was shot.
Authorities say the man's friends came looking for him and found him in the parking lot that he had pulled into.
MORE: Half Moon Bay shooting victim's nephew says uncle killed trying to stop gunman
According to the sheriff's office, there wasn't an altercation at the restaurant, and they believe the shooting may have stemmed from a road rage incident.
The investigation into the shooting continues.