How you can safely help humanitarian crisis in Ukraine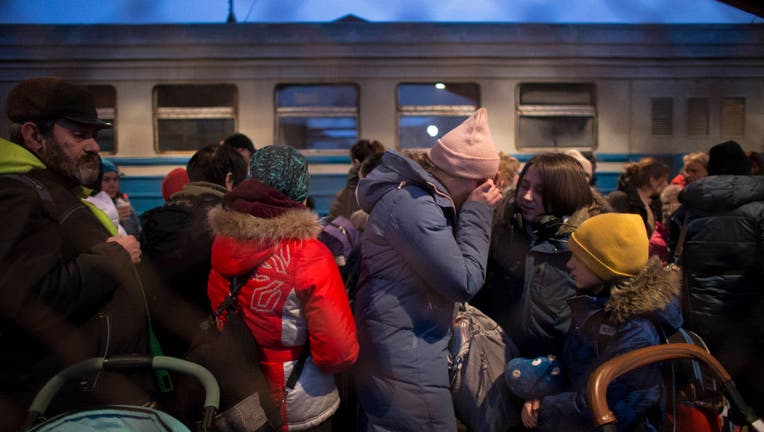 HOUSTON - As we watch the humanitarian crisis unfold in Ukraine, many may be moved to help.

Understandably, a number of organizations and efforts have popped-up, promising to funnel assistance to those in need in Ukraine, or where refugees are traveling. 
While there is obvious need, it should come as no surprise that scammers see this as an opportunity to prey on your goodwill.

Houston tech-expert Juan Guevara Torres says it takes no time at all, for someone with the skills, to conjure the appearance of a charity that promises to help those harmed by the war in Ukraine. 

"It's very easy to appear 'legit' on the internet," he says.
RELATED: One single rosary leads to massive effort to feed, help Ukraine refugees

Warning signs include links, in text and email solicitations, that could include malware to mine personal information. Grammatical and spelling errors should be scrutinized. So too, should, pleas for banking or credit card information. 
In Europe, that's not a typical approach, whereas as platforms like Pay-Pal and Apple Pay are, generally, more common. 
"Before you click: think; take a moment; read, because once you click, you're committed," says Guevara Torres.
RELATED: Russia-Ukraine war: Humanitarian crisis grows amid intensified Russian shelling

To be sure, legitimate, new charities have emerged as the war progresses, and an unfamiliar name should not disqualify consideration. Charity experts, though, say it's important to do some checking before giving and asking questions about who's doing 'what' with your good intentions.

"We also recommend you look for charities that are 'on the ground', in the area, that know what is needed and can get it to the people as soon as possible, and also have a background in this type of relief effort" says the BBB's Leah Napoliello.
Additionally, the Better Business Bureau has its give.org website, along with the group 'charity watch', that has a vetting process for groups that are trying to help.