Houston woman sues apartment complex after she claims being wrongfully evicted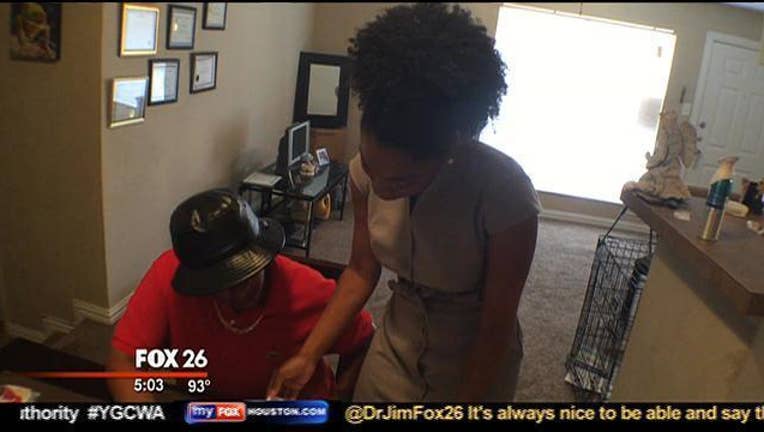 A Houston woman is suing her former apartment complex after being evicted.  She says she ended up homeless because she pleaded for help when another tenant repeatedly harassed her.
Tachet Wright says she wouldn't want any woman living by themselves to experience her nightmare.  She says for 7 long months a former neighbor had her fearing for her life.
"I have no one but me, so I'm walking through this fire by myself without no shoulder to lean on," Wright said.
Wright says 2012 was the worst year of her life.  She was living at the Bella Vista Apartments in West Houston and says everyday a man who lived in the apartment right in front of hers would stalk her and attack her.
"I was terrified. I was scared for my freedom, I was scared for my life," Wright said, "I didn't know what to do, I had been raped before when I was 6 and I always told myself I wouldn't allow myself to happen to me again."
Wright says she had nowhere to turn.  She says she begged for management to step in and do something, instead she says they called her a nuisance.  She said even when she showed them a police report where her neighbor admitted to harassing her, she says she was evicted and found herself homeless.
"When you sign a lease agreement there are terms that we are upheld to and they are upheld to terms as well, and when they stated in their contract that they would ensure that she would be safe and they failed to do that. That was a breach," Attorney Chareka Gadson said.
Wright and her attorney say they want to make sure any woman living in a complex alone is protected.
"I was just devastated. I was just blown. I just didn't know what else to do. I was speechless," Wright said.
We reached out to the Bella Vista Apartments and are waiting to hear back.  Wright's case is set to go to trial in October.