Houston PD looking for gunmen who robbed 3 places back-to-back
HOUSTON - Houston authorities are hunting for an armed robbery suspect linked to at least three incidents. 
SUGGESTED: Harris County Precinct 6 Constable Deputies arrest serial burglar
According to the Houston PD's Robbery Division, he is one of two men involved in the robberies but was the only one who was caught on surveillance camera during one of the incidents.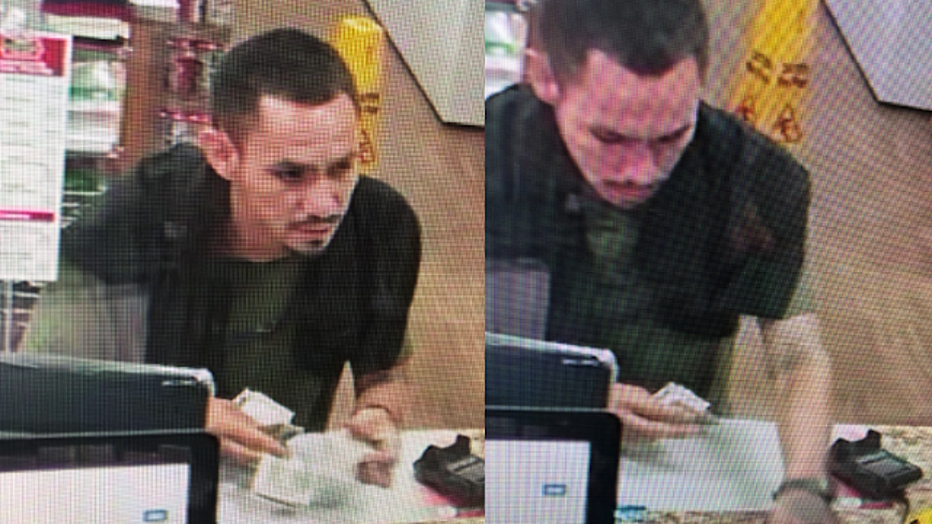 (photo courtesy of Houston PD)
The first happened on May 7 around 7:45 p.m. at a taco truck parking lot in the 10600 block of Bauman. Police said the victims were approached by two armed gunmen demanding their wallets and cell phones before fleeing the location. 
Hours later, at 10:50 p.m., investigators said the robbers struck again at a check cashing business on Airline Dr. demanding wallets and cell phones before also taking off. 
MORE CRIME-RELATED NEWS COVERAGE
The final incident happened around 12:45 a.m. Authorities said an unidentified man was sitting in his white 2014 Chevrolet Cruz's passenger seat at a convenience store parking lot in the 600 block of East Witcher. That's when he told police two unidentified men got in the car, one of them armed with a gun, who him before threatening to kill him if he didn't cooperate and took his wallet and cell phone. 
The robbers then forced the victim into the backseat, while they carjacked him. He managed to jump out while the vehicle was in motion and flagged down a bystander, so he could call authorities. 
DOWNLOAD THE FOX 26 HOUSTON APP
His car is still missing, but police said the vehicle has been listed as stolen and identified the last four digits of the VIN number as 9718. Further investigation showed one of the robbers went inside the convenience store and was seen on surveillance video. 
However, as of this writing, he and his partner are both still on the run. The two have been described as Hispanic men, between the ages of 20 and 24-years-old, one of them had short hair, a goatee, and a thin build. 
If you have any information that could help lead to an arrest, you're asked to call Houston PD or Crime Stoppers at 713-222-TIPS.