Homecoming queen kicks extra point after getting crown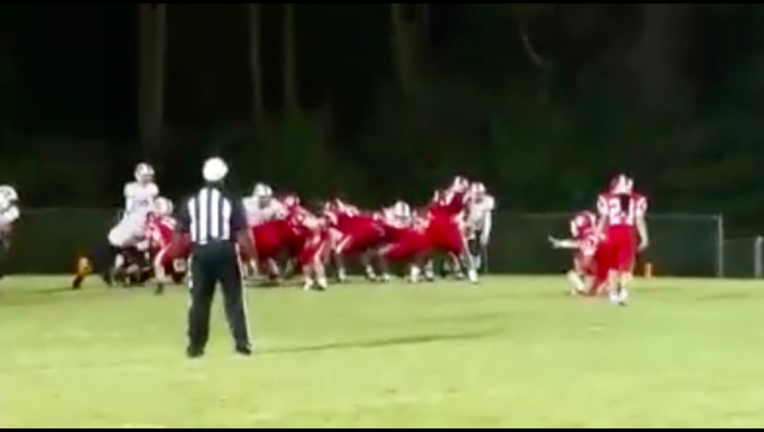 A video of an Alabama high school Homecoming Queen kicking an extra point at her school's Homecoming football game is going viral after being uploaded to YouTube.
Jodie Farnetti, a senior at West Blocton High School in West Blocton, Alabama, was named Homecoming Queen during halftime, and went on to successfully kick a point after a touchdown in West Blocton's 19-7 homecoming win.
The video shows Farnetti dressed up in a football uniform and cleats, kicking the ball through the goal post and then going crazy, celebrating with her cheerleader friends and the team.
What makes the kick extra special is that the football team's head coach is her father, who plans on retiring at the end of the season.