Husband set Harris County house on fire, hit wife with vehicle: HCFMO
HARRIS COUNTY, Texas - Harris County authorities say a man set fire to the house where his wife was staying and then hit her with his vehicle when she came outside.
The fire was reported around 3:40 a.m. Tuesday in the 11400 block of Mortimer in northwest Harris County.
MORE: Massive rental home 'rager' frustrates neighbors in Houston area neighborhood
According to the Harris County Fire Marshal's Office, 28-year-old Pablo Patino Bustos and his wife are separated, and she and her daughter were staying at her parent's house.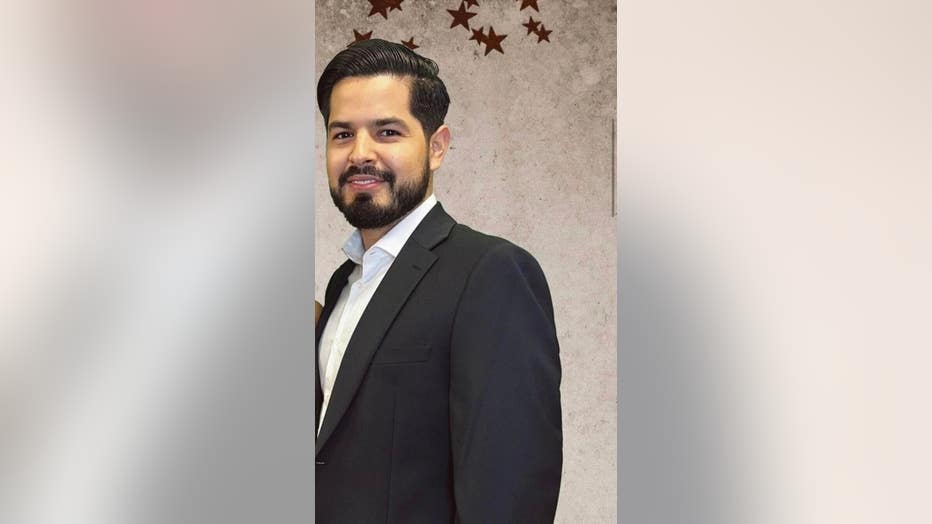 The fire marshal's office says the husband went to the home early Tuesday morning and intentionally set the house on fire. Authorities say there were six different fires around the house.
"He started putting t-shirts filled with gasoline on the entrance of the house," says Logan Saldana, the estranged wife's brother. "He was trying to light us on fire while we were sleeping." 
Saldana grabbed a fire extinguisher to put out the fires while his family managed to get out safely. He says his sister then confronted her husband, who was parked outside. A video from a neighbor's home shows the moment of impact.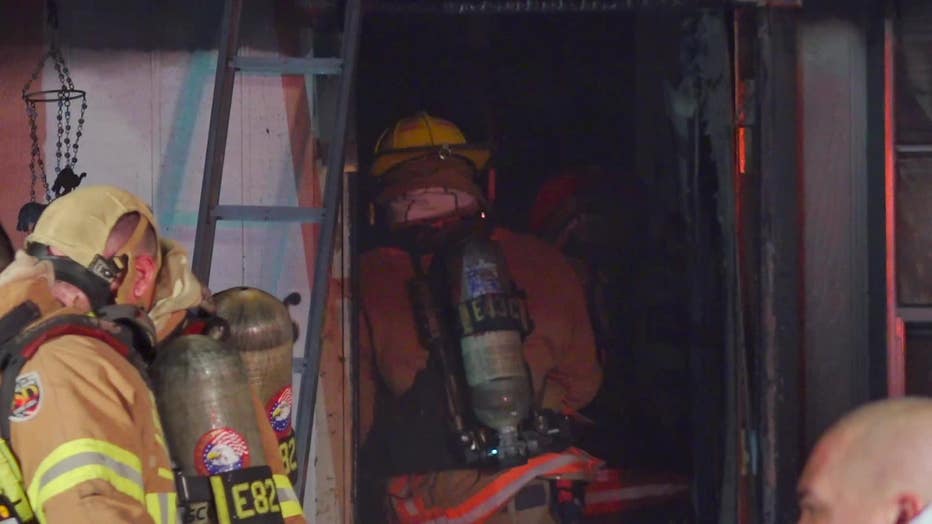 Firefighters on the scene of a house fire on Mortimer. The fire marshal's office says the fire was intentionally set.
MORE: HPD says 2022 homicide clearance rate best in three years
"You could hear him. He started revving his engine," says Saldana. "You could hear the tires screeching, when he turned in the cul de sac. My sister walked towards the street and was like, "what are you doing?" He (Bustos) hit her with the side of his car. On the elbow and her leg. And he just kept driving."
According to HCFMO, the husband waited in his vehicle until the woman came outside and then tried to run her over. 
Authorities say the woman was treated on the scene but refused transport to the hospital.
MORE: "Pretty drastic scene": 6 dead, 5 injured in Texas 3-vehicle crash on U.S. 59
Court documents identified the man as Pablo Patino Bustos, 28, and said the district attorney's office accepted arson of habitation, violation of protective order and aggravated assault charges. Authorities were searching for him. Family members say Bustos was due in court Tuesday for the assault charge his wife filed on Dec. 26. 
Northwest Fire and Little York Fire responded to the scene to extinguish the fire, and HCFMO and the Harris County Sheriff's Office also responded to investigate.