Teen shot in Fort Bend County may have been meeting up to buy something: authorities
HOUSTON - A 19-year-old man who was shot and then crashed may have been meeting up with someone to buy something off of an app, authorities say
The incident was reported around 8:30 p.m. Tuesday near Bryans Manor and Wilkerson.
MORE: Woman injured after possible road rage shooting in Houston ends in crash
According to the Fort Bend County Sheriff's Office, the 19-year-old and a 16-year-old may have gone to the location after arranging to meet with someone on Snapchat to buy some items. It's unclear what they were buying.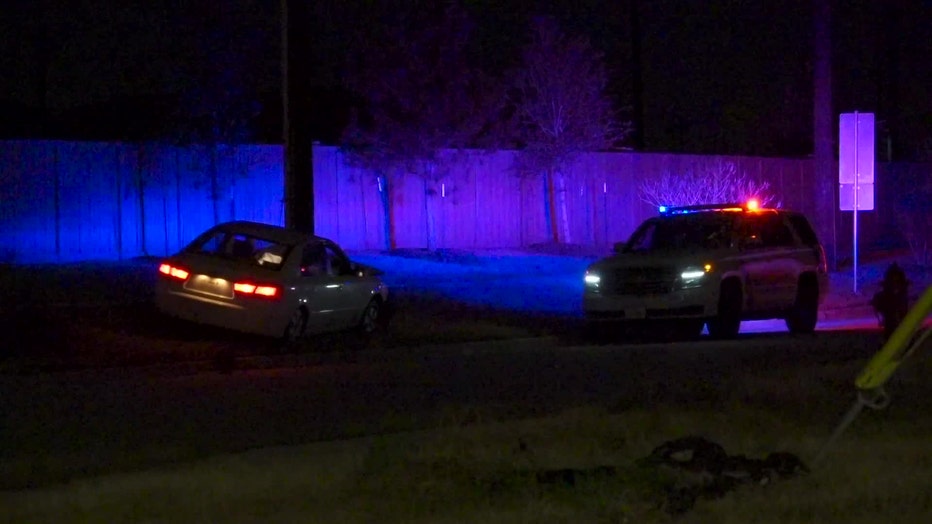 The Fort Bend County Sheriff's Office investigates a shooting.
The sheriff's office says the 19-year-old was shot in the shoulder and then drove away before crashing into a power pole. He was taken to the hospital and underwent surgery. His injuries are not believed to be life-threatening.
Authorities are still searching for the suspects. The investigation continues.