Pct. 4: Driver struck 3 vehicles, crashed into home's garage in NE Harris Co.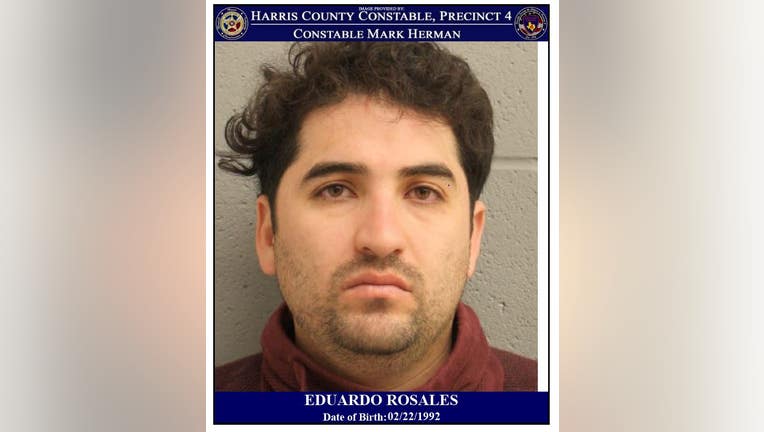 Authorities say a driver struck three vehicles and then crashed into the garage of a home in northeast Harris County during a pursuit.
Eduardo Rosales, 28, is charged with evading arrest.
The crash occurred in the 18100 block of Polo Meadow Drive around 12:10 a.m. Wednesday.
According to the Pct. 4 Constable's Office, a constable deputy attempted to stop a vehicle for speeding in the 17900 block of West Lake Houston Parkway, but the driver refused to stop and led deputies on a brief pursuit.
The constable's office says the suspect lost control of his vehicle on Polo Meadow Drive, struck a curb, took out a light pole, crashed into two vehicles parked in a driveway, landed on top of a third vehicle and then struck the garage of a home.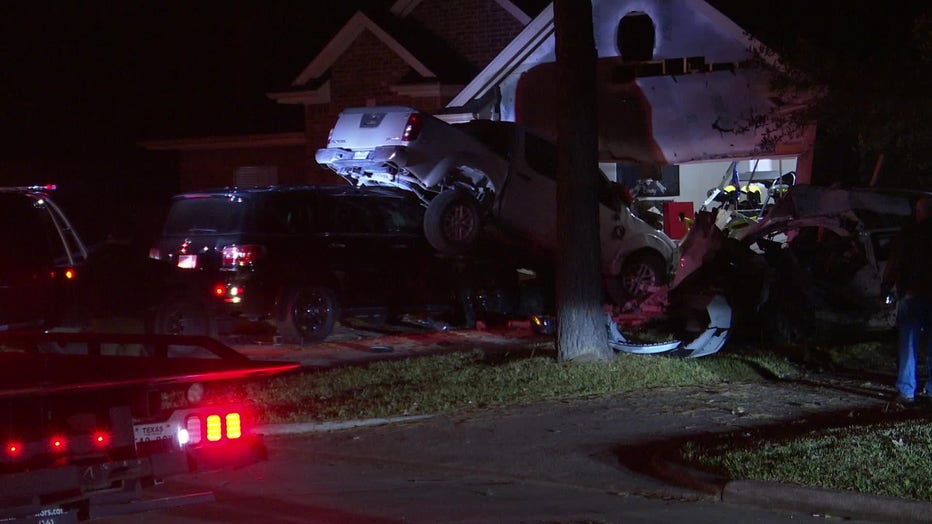 Authorities investigate after a vehicle stuck several other cars and then crashed into a home in northeast Harris County.
Authorities said the suspect fled on foot after the crash, but he was later located at his home and taken into custody.
None of the residents of the home received life-threatening injuries, the Atascocita Fire Department said.