Celebrate hip-hop's 50th anniversary with Rooftop Cinema Club Uptown, GONZO247
HOUSTON - Often described as poetry of the streets, hip-hop has moved generations and attracted listeners from all walks of life. 
SUGGESTED: Have podcasts overshadowed hip-hop and its culture?
And in honor of hip-hop's 50th anniversary, Rooftop Cinema Club Uptown announced it will be partnering with award-winning artist, GONZO247 for its hip-hop night. 
The event will take place at the theater located on Post Oak in the Galleria area on Saturday, June 17 at 8 p.m. with a screening of the popular 1992 film, Juice, starring musical icon, Tupac Shakur.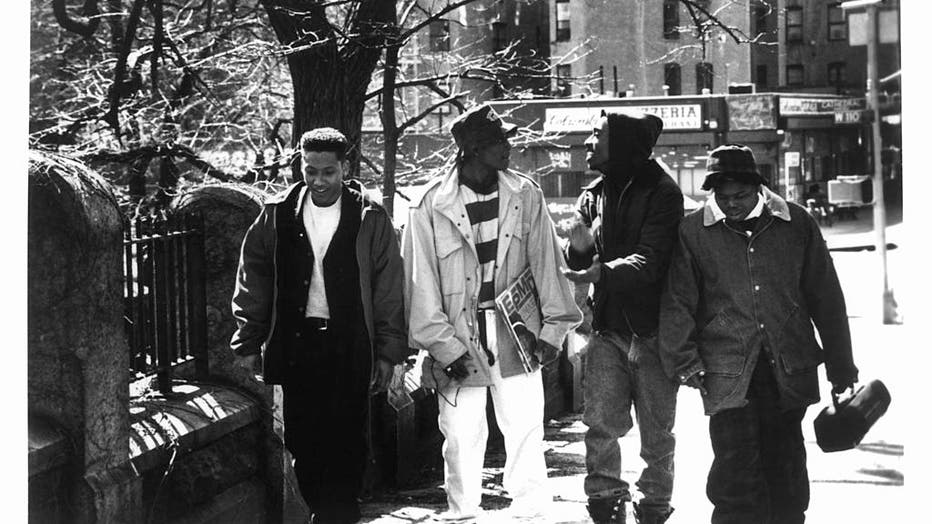 Khalil Kain, Omar Epps, Tupac Shakur, and Jermaine Hopkins in a scene from the film 'Juice', 1992. (Photo by Paramount/Getty Images)
Ahead of the premiere, however, guests will be able to connect with the street artist, GONZO247, where they can select from various pre-cut stencils, and an assortment of spray paints and get his expert guidance, tricks, and techniques while creating their own personalized masterpieces.  
"Houston is a hub for emerging entertainment, innovation and art," says Gerry Cottle, founder of Rooftop Cinema Club. "And as part of this evolution, we are excited to partner with Houston icon, GONZO247, to celebrate the 50th anniversary of Hip-Hop."
DOWNLOAD THE FOX 26 HOUSTON APP
To get tickets for the event, click here. Learn more about Rooftop Cinema Club Uptown by visiting their website. You can also learn more about GONZO247 by clicking here.