Body found during search for missing dad, Ridge Cole, Texas Equusearch confirms
HOUSTON - Authorities have confirmed in the search for a missing father in the Texas Medical Center, a body was found, but it's unclear if it is tied to them just yet. 
PREVIOUS: Missing Ridge Cole, 28, last seen in Houston near Brays Bayou, Texas Medical Center
Details are still pouring out, and the scene is still active near Brays Bayou, where Ridge Cole was last seen.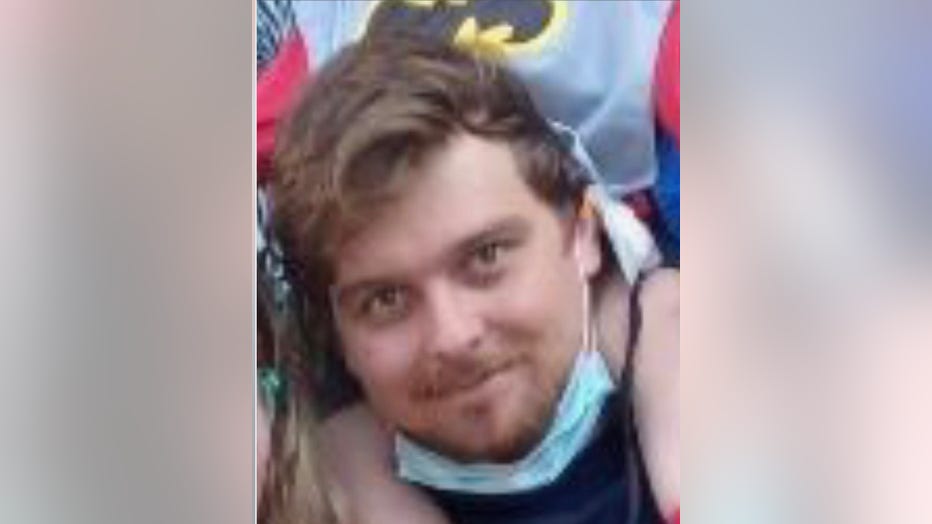 Ridge Kyle Cole (Photo: Texas EquuSearch)
Mr. Cole has been missing since Friday evening and was last spotted near the 1900 block of Holcome Blvd. He was described as wearing a gray sweatshirt and dark gray sweatpants with an MTV logo on the left pant leg. He is 5'9" tall, 175 pounds, with brown eyes and brown hair.
A little after 12 p.m. Tuesday Texas Equusearch confirmed they found a body in the area where Mr. Cole was last seen, but could not confirm the identity, as of this writing. 
Certainly, it was a heartbreaking tragedy for The Coles, who came here to Houston two weeks ago to save their 1-year-old son and the baby's dad disappears and possibly been found dead in Bray's Bayou. 
"I can't imagine how heartbreaking it all must be. I can't imagine," says Mark Edwards with Texas Equusearch. "We don't have any reason to believe foul play, just a tragic, tragic accident," Edwards adds.
Volunteers with Texas Equusearch had been looking for 28-year-old Ridge Cole since he went missing from Ronald McDonald House on Holcombe Friday night. 
"We found video footage of him leaving Ronald McDonald House, and he was known to go sit on the bayou behind there," Edwards says. "It's very picturesque down there. It's a park all up and down Bray's Bayou in the medical center."
Cole was in Houston from Oklahoma for his 13-month-old son to have a liver transplant. Mr. Cole is believed to have gone out to smoke and slipped into the water. Equusearch found several items that belonged to him along the rain-soaked bank of Bray's Bayou. 
"His cell phone, his satchel, his cigarettes, and his lighter, and we found a shoe, we found a shoe further down the bank, one shoe," Edwards explains. 
He also added that Cole's mom is devastated but wants Houston Police and the entire community to know how grateful their family is for all the support, with a special thanks to Texas Equusearch. 
"For every team member of Texas Equusearch it's emotional, but it's also very rewarding," says Edwards. "Ridge's mom was so worried that she was going to go home without her baby and having a hand in making her not live that nightmare is what keeps every volunteer of Equusearch coming back."
CHECK OUT FOX 26's THE MISSING 
Again, although we're told the clothing appears to match what Mr. Cole was last seen wearing, investigators have not confirmed the body retrieved from the bayou to be the missing father from Oklahoma.