2 Wharton ISD students hospitalized after stabbing causes lockdown on 2 campuses
WHARTON, Texas - Authorities say two students were hospitalized, and three people are in custody after a brawl resulted in two Wharton ISD campuses going on lockdown Wednesday afternoon. 
According to Wharton Police Chief Terry Lynch, at around 1:20 p.m., police received a call of multiple stabbings at Wharton High School.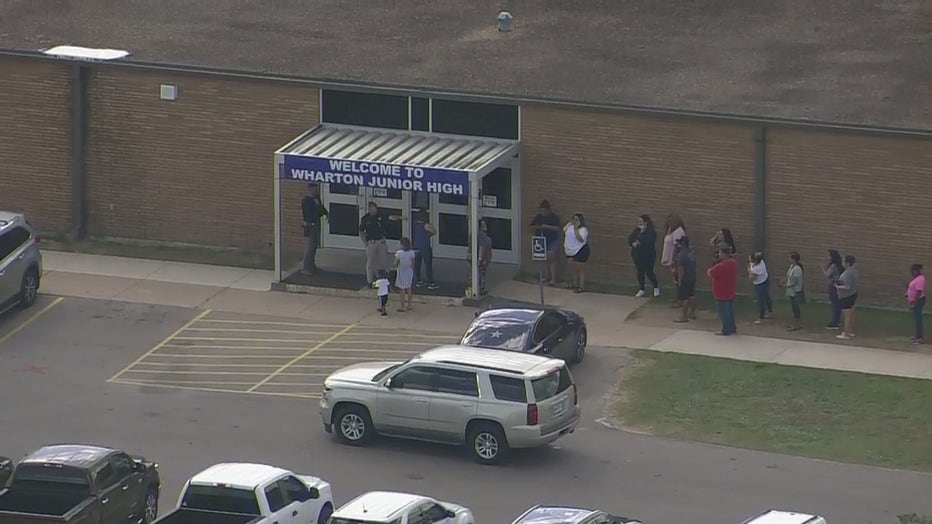 As a result of the brawl, both Wharton High School and Wharton Junior High were placed on lockdown
Lynch said when Wharton Police and Wharton County Sheriff's Office arrived on scene, they were pointed in the direction of where the suspect or suspects were located. 
Lynch said two persons of interest were taken into custody quickly at that time. 
Two students, who were injured in the brawl, were life-flighted to Houston-area hospitals. School officials said both students are conscious and in stable condition. 
Lynch stated a total of six individuals were taken to the Wharton Police Department for further investigation, including the person who stabbed the two students. 
MORE STORIES OUT OF WHARTON COUNTY
Further investigation revealed, along with video surveillance from the cafeteria, the suspect who stabbed the two students was jumped by other students, and was being assaulted. 
As a result of that action, Lynch said the suspect pulled out a bladed object, stabbed the two students, and fled the scene. 
Lynch stated a total of three 17-year-old's, including the suspect who stabbed the two victims, are facing charges. 
Lynch added the threat was internal, not external as it was a fight that went awry. 
The investigation into the incident is ongoing.