FOUND: Man vanishes while visiting Houston, family says he could be in imminent danger
HOUSTON - **EDITOR'S NOTE: Loved ones have confirmed Christopher Vavich has since been found, as of April 2, 2023.** 
A family is on a desperate search to find their missing loved one who vanished during a trip to Houston last month. 
On Feb. 24, 48-year-old Christopher Vavich took a Greyhound bus from Florida to Houston. Two days later, on Feb. 26 he messaged his mom who he lives with in Florida to let her know that he made it to his hotel. His family says they aren't sure which hotel he checked into and that his mother expected to hear from him the next day.
PREVIOUS STORY: Missing man, 48, suffering from seizures and needing medication last heard from in February
However, no one has seen or heard from Christopher since and his family fears that he may have run out of his medications, which are crucial to his physical and mental health. 
"He has grand mal seizures and schizoaffective disorder, and so he can't really be independent, but he wants to be," said his sister Vanessa Ragsdale.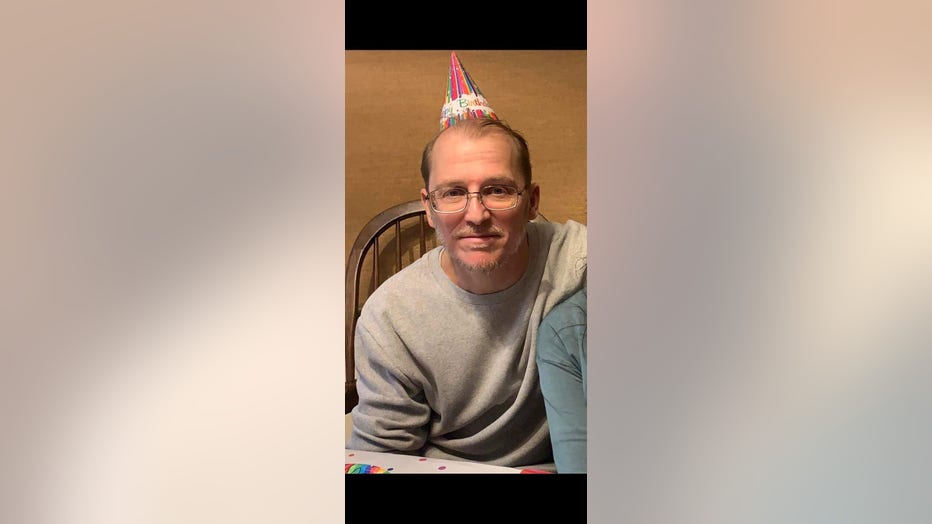 Christopher is about 5'8, 180 pounds, and has sandy blonde hair. His family says he's never gone this long without checking in with them. They spent Saturday afternoon searching for him and handing out flyers in areas he's known to frequent when he visits Houston.
THE MISSING: What happened to LePerry Williams, Jr.
"It could be life or death for him, especially if he's on the street or incapacitated somewhere, so we're trying to be optimistic that maybe he's mentally unstable and not in the right frame of mind to reach out for help," said his other sister Vanessa Vavich.
Christophers' family has filed a missing person report with HPD. Anyone with information should contact the Missing Persons Unit at 832-394-1840.