Tilman Fertitta is ready to help University of Houston athletics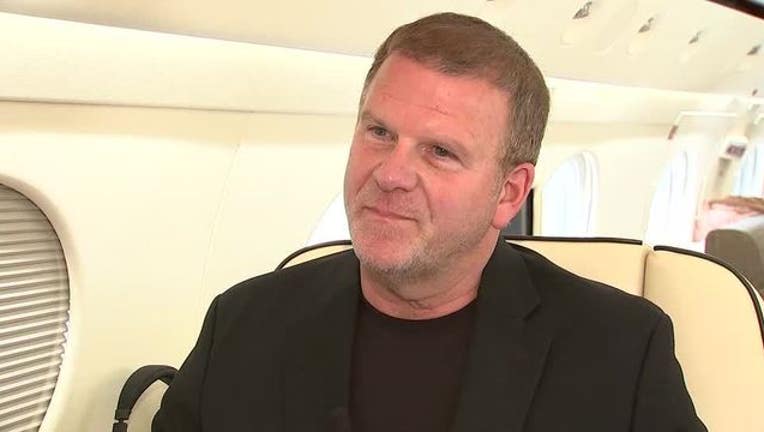 article
HOUSTON - Tilman Fertitta, chairman of the board of regents of the University of Houston, acknowledged in an interview with FOX 26 Sports that he has been in negotiations with UH for years concerning a major gift.
And that gift could be to help the school renovate its basketball arena, which has been known as Hofheinz Pavilion.
Should that happen, Fertitta would land the naming rights to the facility.
However, Fertitta, owner of Landry's, also said if UH finds another donor to be the lead gift for the basketball arena, he would make a donation to the school to help it in another area.
Fertitta responded to FOX 26 late Sunday night after the Houston Chronicle quoted sources as saying UH "is expecting to receive a $20 million donation from Tilman Fertitta, the billionaire who chairs its board of regents, to help rebuild the school's basketball arena and put his name on it."
The Chronicle pointed out UH did not confirm or deny the story and that Fertitta, through a spokesman, declined comment.
"Nothing is signed today," Fertitta told FOX 26. "If that's where I need to step up to help the University of Houston, that's where I'm going to be. Hopefully, we can find someone else who wants to do that and I can do something else.
"We have a great football field. We have a great baseball field. We need a new basketball arena. While I could contribute to the School of Business or the Hotel-Restaurant Management School, if where my gift needs to be is athletics, then that's where it will be.
"If I need to step up and fill a void for the University of Houston, I'm going to do it."
Recently the school settled a legal dispute with the Hofheinz family over the future name of the school's basketball arena.
The facility has been named after Judge Roy Hofheinz, who donated $1.5 million in 1969 to help build it.
"When I met with the Hofheinz family and their attorney, I disclosed to them if the gift needed to come from me, it could come from me," Fertitta said.
As part of its settlement with the Hofheinz family, the school will build a statue on campus honoring Judge Hofheinz.
"When people ask me who I consider is a huge mentor for me, its Judge Hofheinz, Houston's greatest legend when you look at what he accomplished," Fertitta said.
The renovation of UH's basketball facility is expected to cost $60 million.
The school announced last year it had a lead gift for $20 million from an anonymous donor, that would include the naming rights for the renovated arena.