Arizona Coyotes failed bid for new stadium could mean big news for Houston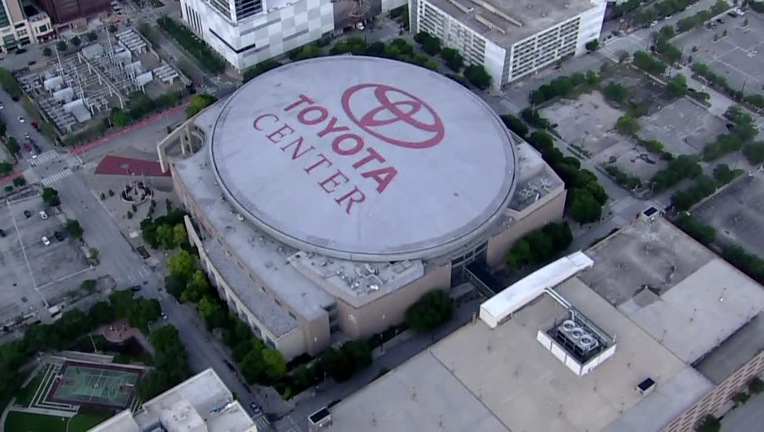 article
HOUSTON - Following the announcement of the failed bid to build a new stadium in Tempe, Arizona on Tuesday evening, the #CoyotestoHouston is currently trending on Twitter. 
This comes after Tempe voters denied propositions for a $2.1 billion entertainment district in their city for the Arizona Coyotes. According to NHL.com, the project would have included a 16,000-seat arena, a practice rink, two hotels, retail shops, 1,600 apartments, a theater and a sportsbook. The Coyotes estimated the district would generate $13.1 billion of new spending on site (an average of more than $435 million over 30 years.)
SUGGESTED: EPIC MATCHUP IN HOUSTON: Real Madrid to face off against Manchester United in July at NRG Stadium
In a statement, the Arizona Coyotes said, "We are very disappointed Tempe voters did not approve Propositions 301, 302, and 303. As Tempe Mayor Corey Woods said, it was the best sports deal in Arizona history. The Coyotes wish to thank everyone who supported our efforts and voted yes. So many community leaders stepped up and became our advocates and for that we are truly grateful. We also wish to thank the countless volunteers who worked so hard to try and make the Tempe Entertainment District a reality and the Tempe City Council for their support as well. While we wanted a different outcome, we remain grateful to all those who volunteered their time and talent. What is next for the franchise will be evaluated by our owners and the National Hockey League over the coming weeks." 
And in a statement from the National Hockey League, Commissioner Gary Bettman said, "The National Hockey League is terribly disappointed by the results of the public referenda regarding the Coyotes' arena project in Tempe. We are going to review with the Coyotes what the options might be doing forward." 
DOWNLOAD THE FOX 26 HOUSTON APP BY CLICKING HERE
The Coyotes played their home games at Mullett Arena on the campus of Arizona State University this season. They had played at Gila River Arena in Glendale, Arizona, since 2003 before the city ended its lease with the team after the 2021-22 season.
While it's unconfirmed that the Coyotes could be the next major sports franchise in the Houston area, there was the IHL/AHL hockey team, the Houston Aeros, from 1994 to 2013, with the last of those years being played at the Toyota Center. 
So time will tell whether the Bayou City could be the next home for the Arizona Coyotes.