Young fan asks JJ Watt tough questions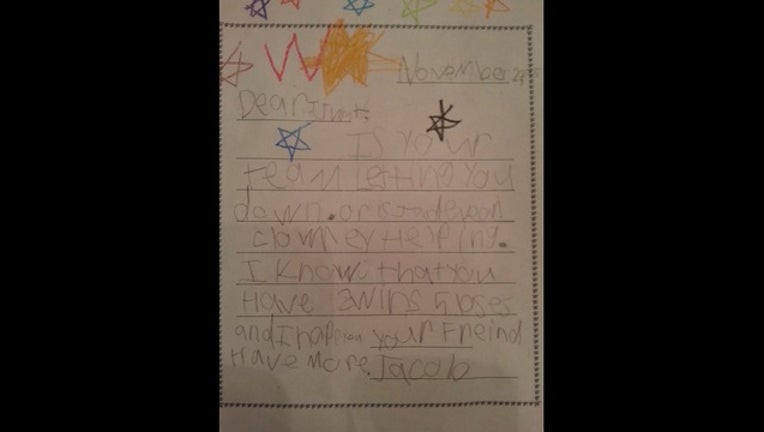 HOUSTON (FOX 26) - A young Texans fan is grilling J.J. Watt about the state of his team and whether or not Jadeveon Clowney is helping his efforts.
Jacob's letter to the Texans star was posted by his uncle yesterday on a Reddit string, and it's already making the rounds on social media.
In case you can't read his tough questions, here's what he wrote below:
Whether Jacob actually wrote the letter or his "uncle"  modified the post, we'll never know. Either way, we're with you Jacob in hoping for some more wins! Go Texans!