Worker rescued from collapsed trench in southwest Houston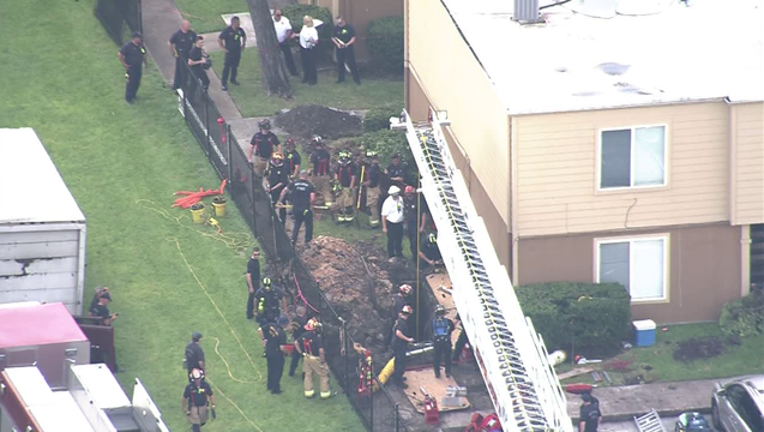 HOUSTON (FOX 26) - A worker was rescued from a trench that collapsed in southwest Houston.
The man was put in an ambulance and gave a "thumbs up" sign.
Rescue crews responded to the scene on Wednesday afternoon at an apartment complex on Cook Road at Corona Lane.
Dirt caved in on a worker, who reportedly was conscious during the resuce.
No word on the injuries or what caused the trench to collapse.