WANTED: Two in Houston wanted for sexually assaulting child
HOUSTON - Houston authorities are searching for two men who are wanted in separate cases of sexual assault of a child.
Exequio Madrigales, 42, and Leandro Madrigales, 21, are wanted in Houston for Aggravated Sexual Assault of a Child under 14-years-old.
SUGGESTED: Harris County shooting: 19-year-old killed, 17-year-old injured on Pavilion Point
According to Crime Stoppers, on April 11, 2022, Houston police responded to a call about sexual abuse at a home in the 900 block of Lear Street near Jacinto City. Officials say they learned Exequio Madrigales had sexually assaulted the child victim.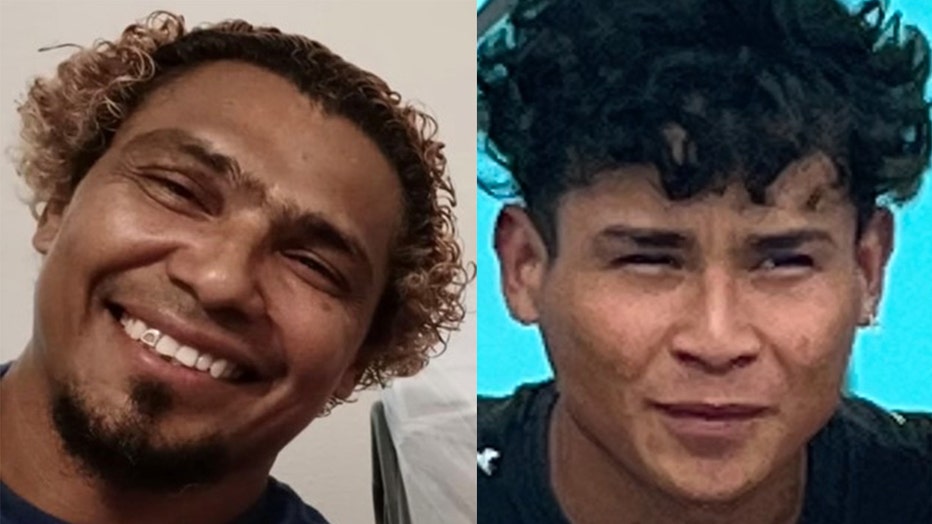 Exequio Madrigles (left) and Leandro Madrigales (right) (Photos courtesy of CrimeStoppers Houston)
Around two months later on June 9, 2022, HPD was called back to the same home about sexual abuse report. Investigators learned Leandro Madrigales had sexually assaulted the victim.
Both men are described as Hispanic men with curly dark hair.
DOWNLOAD THE FOX 26 APP BY CLICKING HERE
Crime Stoppers may pay up to $5,000 for information leading to the charging and/or arrest of the suspect in this case. Information may be reported by calling 713-222-TIPS (8477), submitted online at www.crime-stoppers.org, or through the Crime Stoppers mobile app. Only tips and calls DIRECTLY TO Crime Stoppers are anonymous and eligible for a cash reward.