Video: 3 suspects wanted in deadly Houston stabbing on Federal Road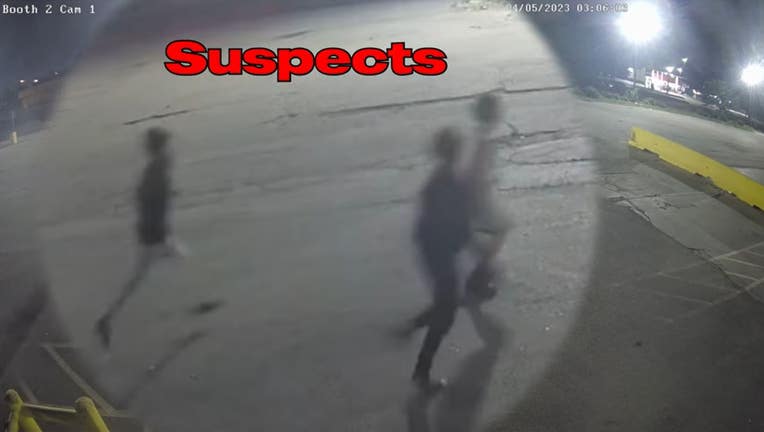 article
HOUSTON - Police released new surveillance video of three suspects wanted in connection to the deadly stabbing of a man in Houston last week.
According to Houston police, Sean Martinez, 34, was found wounded in a parking lot in the 1300 block of Federal Road around 2:40 a.m. May 4. He died at the scene.
PREVIOUS: Man killed on Federal Road, police search for multiple suspects
Police say the investigation indicates that the man had been attacked by three male suspects who fled the scene on foot. The suspects have not been identified.
The suspects are described only as three young Hispanic males. Two were reportedly wearing black hoodies, one had black pants, another had white pants, and the other had white or gray shorts.
CLICK HERE TO DOWNLOAD THE FOX 26 NEWS APP
Anyone with information in the case or on the identities of the suspects is asked to call the HPD Homicide Division at (713)308-3600 or Crime Stoppers at (713)222-TIPS.