United suspends new reservations for pets in cargo hold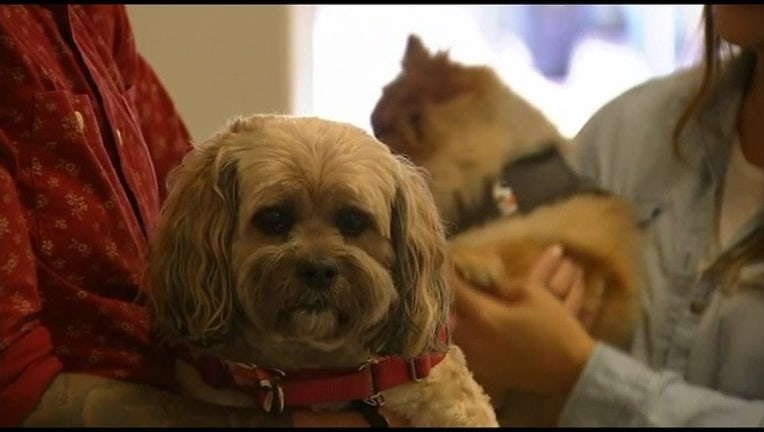 article
United Airlines is pausing its pet-shipping business after mishaps that included a dog winding up in Japan instead of Kansas.
United said Tuesday that it will halt PetSafe reservations while it reviews the service, which lets customers ship pets as cargo. Fees can run several hundred dollars for a medium-size or big dog.
The review, expected to finish by May 1, doesn't affect pets in the cabin like the French bulldog that died last week after a flight attendant ordered a passenger to put her pet carrier in the overhead bin.
United chartered a private jet last week to fly the mishandled German shepherd from Japan to Wichita, Kansas. Two days later another flight made an unplanned landing in Ohio because it was carrying a dog that was put on the wrong plane.
Both of those animals were flying in the cargo hold.
United spokesman Charles Hobart said the airline was pausing new PetSafe reservations while it reviews and improves the program. He said the airline would consult independent experts in pet safety. He said the airline is not ending the program.
Hobart said the airline also will give airport crews more advance warning about the number and type of animals flying in cargo for each flight. He said a ramp supervisor will be required to oversee the loading and unloading of all animals in cargo, and another official will have to certify that the animals were handled properly before the flight takes off.
United announced last week that to avoid a repeat of the dog dying in an overhead bin, it will put brightly colored tags on carriers containing pets in plane cabins. The airline says the flight attendant who told a woman to put her carrier in the overhead bin on a Houston-to-New York flight didn't understand that there was a dog inside, an account that the family and other passengers disputed.
United promotes its PetsSafe program - one reason why the airline carries more animals in cargo than any other U.S. carrier, about 138,000 last year. In 2017, 18 animals died in United's care, three-fourths of all such deaths on U.S. airlines.
However United is not the only airline to make mistakes while handling pets. Over the weekend, Delta Air Lines apologized after sending an 8-week-old puppy to the wrong destination.
___
David Koenig can be reached at http://twitter.com/airlinewriter