Two arrested for possession of oxycodone, intoxicated while baby in the car
HOUSTON - A man and woman were arrested for possessing drugs while a baby was in the car in northwest Houston.
On Friday evening, deputies with Harris County Constable Mark Herman's Office responded to a parking lot in the 7700 block of Gessner Road near Jersey Village after they received reports of a suspicious vehicle. When they arrived, they found a man and woman inside, later identified as Joe Garcia and Astrid Flores, who appeared to be intoxicated with a small infant inside the car.
SUGGESTED: Teen boy apparently shot, crashed his car into house in west Houston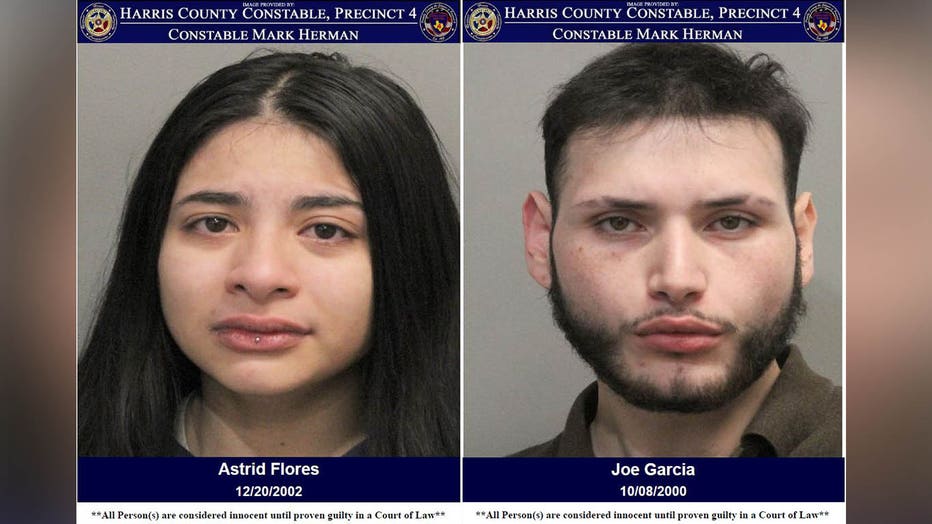 (Photos Courtesy of Harris County Constable's Office, Precinct 4)
Investigators say Garcia attempted to hide pills in his mouth while deputies were investigating. Officials later found out they had Oxycodone pills without a prescription.
MORE STORIES IN CRIME AND PUBLIC SAFETY
Child Protective Services was contacted, and the baby was released to a guardian who arrived on the scene, reports say. 
According to Constable Herman, Garcia and Flores were charged with Possession of a Controlled Substance. Their bond has not been set at this time.