Tropical Storm Gordon now threatening South Florida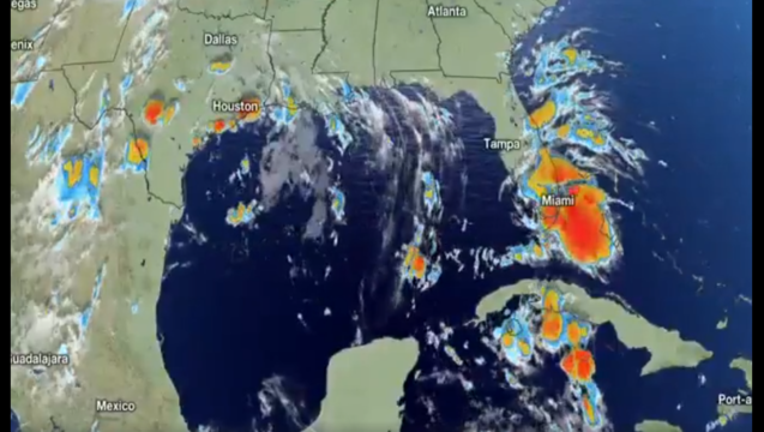 Weather forecasters have issued storm warnings for portions of South Florida and the Florida Keys.
The National Hurricane Center in Miami said Monday that Tropical Storm Gordon is likely to batter the region with heavy rains.
The center said in its 8:30 a.m. EDT advisory that the storm was centered 20 miles (30 kilometers) west of Key Largo and 85 miles (135 kilometers) southeast of Marco Island.
The storm was moving west-northwest at 17 mph (28 kph). Maximum sustained winds were clocked at 45 mph (75 kph).