Things to do in Houston this weekend May 19 to 21: Summer Jam HTX, Strawberry Festival, Reptile Expo, more
HOUSTON - There's always something to do in Houston and this weekend you might have trouble deciding just what you should go to!
From a music festival to a strawberry festival to a monster truck show, this weekend there are plenty of fun and exciting shows and events to explore if you're looking to get out of the house.
DOWNLOAD THE FOX 26 HOUSTON APP
Here's a list of some things to do this weekend in the Greater Houston area.
Summer Jam HTX
It's supposed to be the biggest party in Texas! Summer Jam HTX is coming to Soho Festival Grounds on Saturday and bringing with it some of the biggest stars. The lineup is packed with City Girls headlining along with performances from Waka Flocka Flame, Asian Doll, Duke Deuce, and more.
Location: SOHO Festival Grounds, 13711 Almeda School Road, Houston, TX 77047
Cost: General Admission - $50
When: Saturday, May 20 at 2 p.m.
Click here for more information.
Pasadena Strawberry Festival
It's the 50th anniversary of Pasadena's Strawberry Festival so grab your friends and family and head out for a day of fun! The weekend will be full of activities you can do with more than 350 vendors along with a carnival, mud tug-of-war, car show, BBQ cook-off, live music, fireworks, and more! And of course, there'll be strawberries! Also, see Guinness's attempt to break the record for the world's largest strawberry shortcake!
Location: Pasadena Fairgrounds, 7902 Fairmont Parkway, Pasadena, TX 77505
Cost: $15 for adults; $5 for children and Seniors; $30 for a 3-day weekend pass
When: Thursday, May 18 - Sunday, May 21
Click here for more information.
Reptilian Expo
If you're a fan of all things scaly and cold-blooded, the Reptilian Expo is just the place for you! With more than 100 breeders and vendors, you can see all types of reptiles, amphibians, spiders, and more. You might even find a new pet. There will also be crocodile and exotic venomous snake presentations. 
Location: NRG Center - Hall E, 1 NRG Park, Houston, TX 77054
Cost: Adults - $20, Children and Military - $10, Prices vary for Passes
When: Saturday, May 20 and Sunday, May 21 
Click here for more information.
Chapman and Kirby Crawfish Festival
The crawfish boiling doesn't stop this crawfish season! Stop by Chapman and Kirby for their Crawfish Festival with live music, drinks and more, including, those juicy mudbugs! The venue is having a special of four pounds of crawfish for $20.
Location: Chapman & Kirby, 2118 Lamar Street #Suite 100 Houston, TX 77003
Cost: Free w/ General Admission Ticket
When: Saturday, May 20 at 12 p.m.
Click here for more information.
Impractical Jokers Live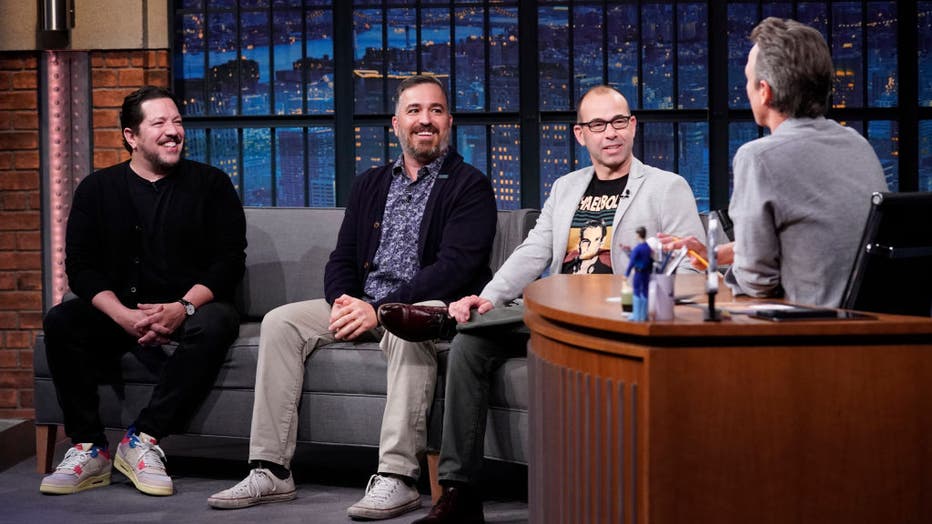 LATE NIGHT WITH SETH MEYERS -- Episode 1309 -- Pictured: (l-r) Impractical Jokers Salvatore Vulcano, James Murray and Brian Quinn, during an interview with host Seth Meyers on June 20, 2022 -- (Photo by: Lloyd Bishop/NBC/NBCU Photo Bank via Getty Ima
They've been doing this for 10 years and now, they're coming to Houston to make you laugh face to face. The Impractical Jokers are back with their The DRIVE DRIVE DRIVE DRIVE DRIVE Tour. "We are so excited to finally get back on tour next year. After the difficult last couple of years, we are looking forward to laughing again with all the Impractical Jokers fans out there and bringing them a personalized and intimate comedic experience like never before."
Location: Smart Financial Centre, 18111 Lexington Blvd, Sugar Land, TX 77479
Cost: Tickets start at $45.50
When: Sunday, May 21 at 5 p.m.
Click here for more information.
Monster Truck Wars
It's going to get crazy! Monster Truck Wars is back in the Houston area on May 20 for a day of fast driving and crazy stunts that will leave you on the edge of your seat. Kids can even participate in Powerwheel races (if they have their own Powerwheel) for a chance to win a free souvenir. If you're feeling up to it, rake a ride in a real Monster Truck for an extra cost!
Location: Lone Star Expo Center Arena, 9055 Airport Road, Conroe, TX 77303
Cost: Adult - $30; Child - $10; Prices vary for VIP tickets
When: Saturday, May 20 at 1 p.m.
Click here for more information.
PlantCon
It all started with plant meetups in November 2020 and now it's grown to an entire convention! PlantCon is a way for thousands of hobbyists and hundreds of sellers to come together to share in the love of plants along with dozens of plant organizations. Take time this weekend to go to NRG Center and surround yourself with greenery and maybe bring home a new plant baby to brighten up your home!
Location: NRG Center, 1 Fannin St, Houston, TX 77054
Cost: General Admission - $25
When: Friday, May 19 to Saturday, May, 20; 10 a.m. to 6 p.m.
Click here for more information.
Drunk Shakespeare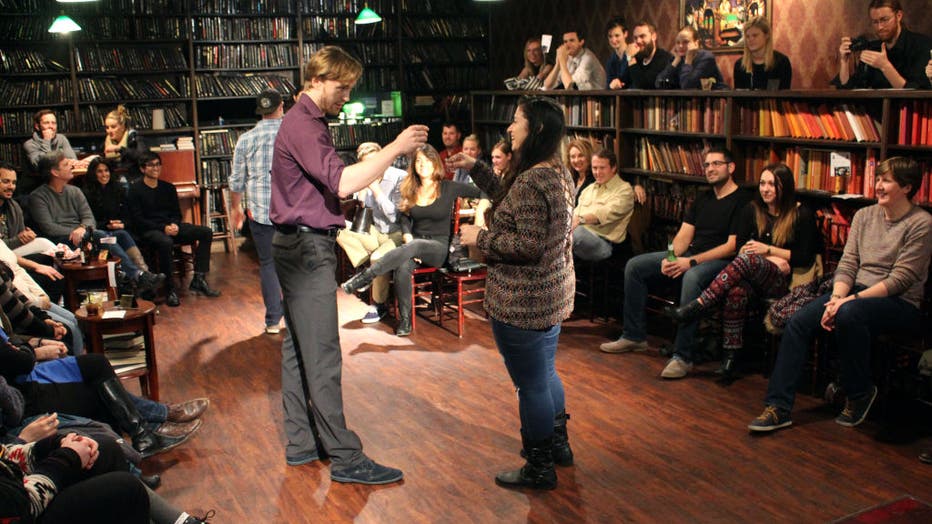 A scene during the performance of the theatre play "Macbeth" in an interpretation by theatre ensemble 'Drunk Shakespeare' in The Lounge of the Roy Arias Studios in the theatre district of New York, United States, 01 Decemeber 2015. By getting the act
Have you ever seen an actor trying to do Shakespeare while drunk? Well, now you have your chance! Five actors get together as members of The Drunk Shakespeare Society but one of them has had 5 shots too many and still attempts to perform their major role in a Shakespearean play. All guests must be 21 or older.
Location: The Emerald Theatre, 412 Travis St, Houston, TX- 77002
Cost: Tickets start at $39
When: Friday, May 19 to Sunday, May 21