The Latest in Europe's refugee crisis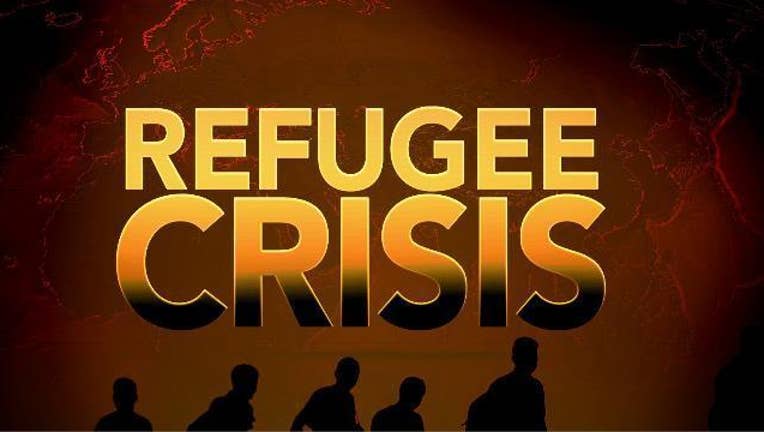 EUROPE - ANKARA, Turkey (AP) — The latest on the mass movement of asylum-seekers and others seeking refuge in Europe. All times local:
4:05 p.m.
Greece has seen a rebound in the number of crossings by migrants to its islands near the coast of Turkey despite growing difficulties in crossing the Balkans to reach central and northern Europe.
The International Organization for Migration said Friday that the number of people crossing daily topped 5,000 on Wednesday after dropping to just 155 on Sunday.
The surge comes despite ongoing protests at the Greek-Macedonian border. Hundreds of migrants are stranded there in worsening weather after Macedonia blocked access to citizens of countries that are not being fast-tracked for asylum in the European Union.
On Thursday, hundreds of migrants clashed with Macedonian riot police at the border as they tried to force their way through the cordon.
3:25 p.m.
A European human rights official says refugees should be resettled on the continent directly from camps near conflict zones — already the policy of Britain.
Nils Muiznieks, human rights commissioner for the Council of Europe, said Friday in an interview with The Associated Press that since 99 percent of Syrian refugees and about two-thirds of those from Afghanistan are granted international protection in Europe anyway, it was a "chaotic and inefficient policy" to make them take long journeys by land and sea while relying on human traffickers.
Muiznieks, whose visit to Hungary focused on migration, also said that while he had initially opposed mandatory European Union quotas to relocate migrants, he now favored the scheme because otherwise countries showed no inclination to participate.
Muiznieks said that "voluntary solidarity has not worked so we need rules-based solidarity."
___
12:25 p.m.
The Dutch government has brokered a deal with municipal and provincial authorities to house thousands of migrants who have been granted refugee status.
The agreement announced Friday involves building accommodation for 14,000 refugees. The aim is to provide housing for people granted asylum by Dutch authorities so that they can move out of temporary asylum seeker centers and free up room there for the thousands of migrants pouring into the Netherlands each month as part of the huge flow of people fleeing conflict and poverty in Africa, Asia and the Middle East.
Local governments also agreed to create thousands of new emergency accommodation places for asylum seekers in coming months in empty office blocks and other buildings.
The central agency responsible for registering asylum seekers says that the number of migrants arriving in the Netherlands this year already has surpassed the combined total for 2013 and 2014. Through the end of October, some 47,000 people had applied for asylum this year.
The arrivals are dividing the Dutch public, with opponents regularly protesting at public meetings to discuss housing asylum seekers while an organization that helps refugees reported this week that it had registered more than 10,000 new volunteers in just over two months.
___
11:30 a.m.
Turkish state media say six children have drowned when boats carrying migrants to Greece sank in two incidents off the Turkish coast.
A wooden boat smuggling some 20 people to the island of Kos capsized in bad weather off the Aegean resort of Bodrum early on Friday. The state-run Anadolu Agency says most of the migrants made it to shore with the help of rescuers, but two sisters aged 4 and 1 drowned,. Their nationalities were not immediately known.
The agency says a second boat carrying as many as 55 migrants from Syria and Afghanistan sank hours later off the town of Ayvacik, further north. Four Afghan children drowned in that incident, Anadolu reported. Ayvacik is a main crossing point for migrants trying to reach the island of Lesbos.