13-year-old boy shot, killed while driving on North Loop; teen passenger hospitalized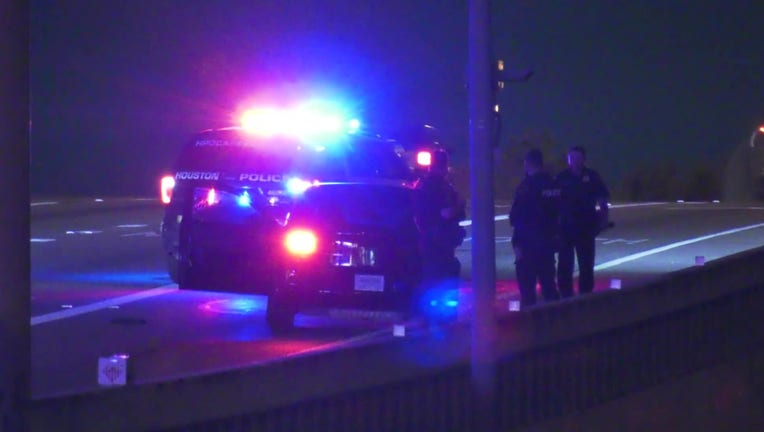 article
HOUSTON - A 13-year-old boy was shot and killed as he drove on the I-610 North Loop early Thursday morning, Houston police say. A 13-year-old passenger was also shot and taken to the hospital.
Officers responded to the deadly shooting just before 1 a.m. on the westbound main lanes of North Loop East between Irvington and Fulton.
FOLLOW THE LATEST HOUSTON AREA NEWS
They found the victims inside the vehicle, described as a black Dodge sedan, with another juvenile passenger who was unharmed.
The two 13-year-olds, who have not been identified, were taken to the hospital. The driver was pronounced dead. At last check, the passenger was in stable condition.
CLICK HERE FOR MORE ON CRIME AND PUBLIC SAFETY
The second passenger told police that someone in a black Chevrolet Tahoe began shooting at them on the passenger side of the vehicle and then fled the scene.
At this time, there is no suspect description or known motive in the shooting. The investigation is ongoing.
Anyone with information in this case is urged to contact the HPD Homicide Division at (713) 308-3600 or Crime Stoppers at (713) 222-TIPS.