Ted Cruz rolls out his first three ads of 2018 U.S. Senate race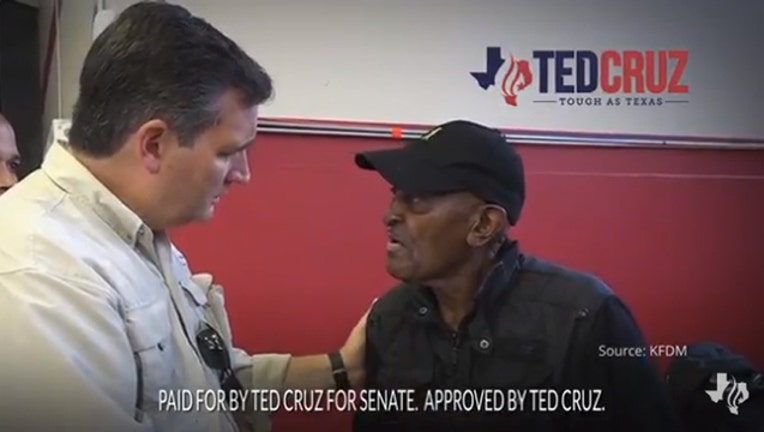 article
U.S. Sen. Ted Cruz has started airing his first ads of the 2018 campaign – two are attack ads and another touts his work after Hurricane Harvey.
The two attack ads, first reported by the Texas Tribune, are only airing in Abilene and Lubbock and hits Democratic opponent Beto O'Rourke on drugs and his perceived liberal views and ties.
"Beto O'Rourke said we should consider legalizing all narcotics, including heroin — that would be destructive to our communities and families," a voiceover states in one of the ads. "Texas needs a senator who'll lead the fight against drug abuse, and help those in need get back to work."
The ad references an effort made by O'Rourke when he was an El Paso councilman to open a dialogue about potentially legalizing narcotics in the U.S. O'Rourke has since said he believes marijuana should be legalized, but laws on the books about other drugs should remain.
The other attack ad states O'Rourke is "more extreme" than he says he is. It mentions an effort by some liberals to get rid of ICE (Immigration and Customs Enforcement) and his support for impeaching President Trump. O'Rourke has most recently stated his opposition to eliminating ICE as an agency but he has remained open to impeaching Trump.
The positive ad is only airing in the Beaumont television market and shines a positive light on Cruz's efforts to get relief funding for victims of Hurricane Harvey. The ad is mostly pieces of news footage showing Cruz visiting hard-hit areas in the days after the hurricane.
"When the hurricane hit, you stood up for Texas and Ted Cruz stood up for you," a voiceover person states at the end of the ad.
Cruz is the first of the two candidates to go on television with advertising. O'Rourke unveiled his first ad last week, but it will only appear online.
The race between the two appears to be tightening. Two polls released this week showed a two-point and a six-point margin, with Cruz ahead in both. Texas has not elected a Democratic candidate to a statewide office in more than two decades.
O'Rourke's campaign has generated enthusiasm among Texas Democrats, who have helped him fundraise more than $14 million. Cruz has about $10 million on hand.