Taylor Swift in Houston: Artist taking over city for the weekend, City Hall turns 'Lavender Haze'
HOUSTON - Taylor Swift has taken over Houston while she's in town for her Eras Tour this weekend.
The award-winning singer-songwriter will be in Houston throughout the weekend for The Eras Tour performing songs from her 10 studio albums.
RELATED: Taylor Swift Eras Tour Houston: What to know for NRG Stadium, parking, bag policy
Ahead of the first day of her three-day-long performances, Harris County Judge Lina Hidalgo announced that NRG Stadium would be re-named NRG Stadium (Taylor's Version) and banners would be placed at NRG Stadium's north and south entrances.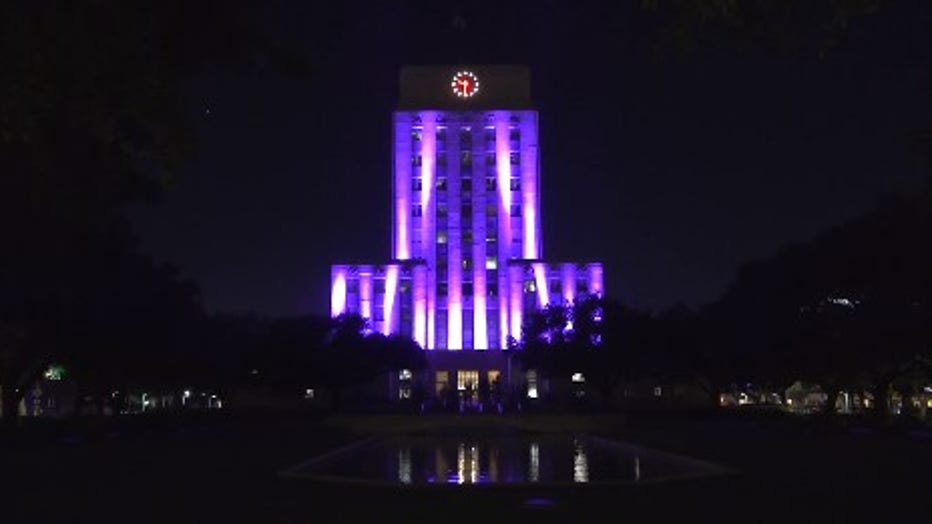 Swift is the first performer in Harris County history to sell out NRG Stadium three nights in a row on a single tour.
In honor of Swift and her mother, a Houston native, Houston City Hall will be lighting up in a Lavender Haze for the entire weekend.
Friday was the first night of her weekend and fans left with memorable moments.
"My favorite part? Singing along with my best friends and my sister and seeing her," one fan said outside NRG. "So grateful to be here."
DOWNLOAD THE FOX 26 MOBILE APP
The reactions show just how much Swift means to her fans.
"I like cried the whole night," a second fan said.
The Eras Tour show is said to be about three hours long with Swift performing 44 songs a night.
"I don't have tickets for tomorrow but now I want to buy a ticket for tomorrow and Sunday," the Swiftie said. "She was amazing, she's an incredible performer."