Store clerk chases off knife-wielding robbery suspect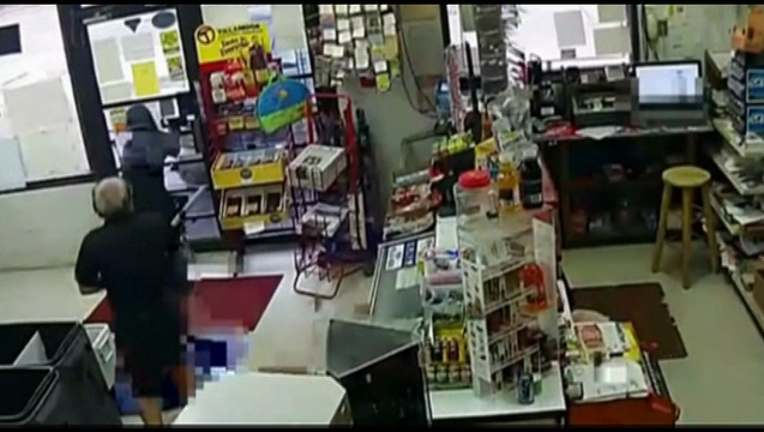 article
KINGSVILLE, Texas (FOX 26) - Police are searching for a would-be robber who entered a convenience store wielding a knife, only to be chased off by the store clerk.
Kingsville police say a man wearing dark-colored clothing walked into the Superette Store with his face covered and attempted to rob a store clerk with a knife. The video shows the clerk grabbing a pipe and getting in a scuffle with the suspect. The clerk eventually ran the man out of the store.
Anyone with information is asked to call police.