Snowless roof leads to major drug bust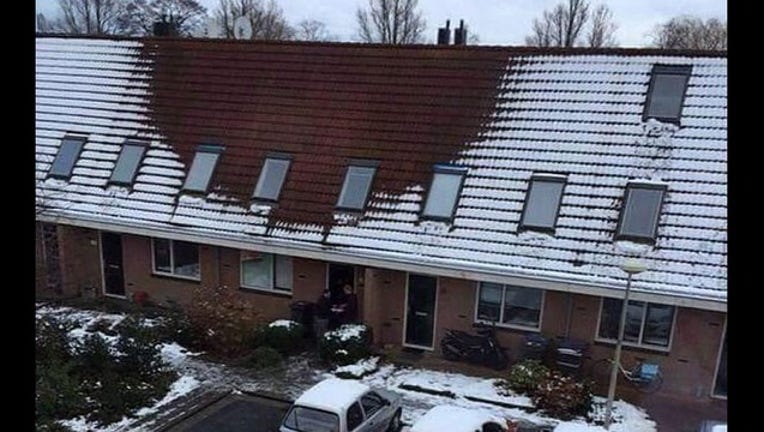 Police in the Netherlands made a big drug bust after noticing the lack of snow on the roof of a house.
The Telegraph reports that a home near Amsterdam was raided and authorities seized a crop of cannabis plants.
The home was the only the house on the street not covered in snow. A snowless roof is a sign of intense heat, which is a good indicator for a growing operation.
The Netherlands is a European nation that tolerates the growing and possession of small amounts of marijuana, but they prohibit large growing operations.
After the raid, the officers tweeted the above photo of the home.