Scene cleared after bomb squad responds to reported suspicious box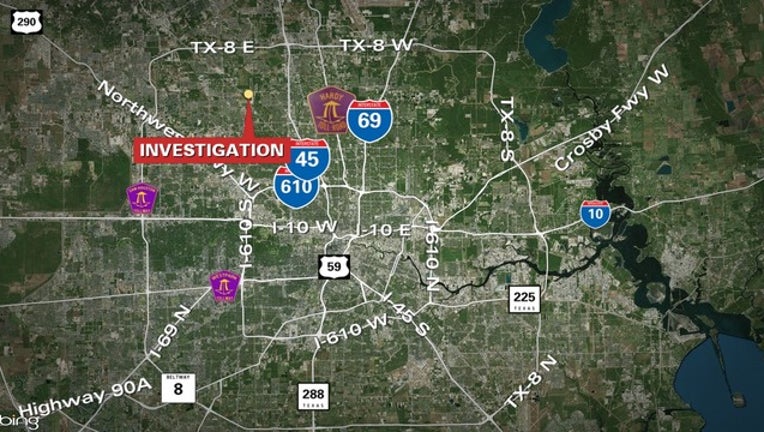 HOUSTON (FOX 26) - A report of a suspicious item in a northwest Harris County park prompted a response by a bomb squad and the evacuation of nearby homes on Monday night. The item was cleared by authorities.
Deputies secured a scene near the intersection of Royal Village St. and Royal Blue St. A bomb squad responded to the scene after a citizen reported a suspicious box with a blinking light at a nearby park, Harris County Pct. 1 says.
Officers cleared the item and say it appeared to be a DJ speaker wrapped with red tape making a beeping sound. Deputies believe someone may have been trying to make it look like a bomb.
A Harris County Sheriff's Office bomb squad responded to the scene. Surrounding homes were evacuated, according to Pct. 1.